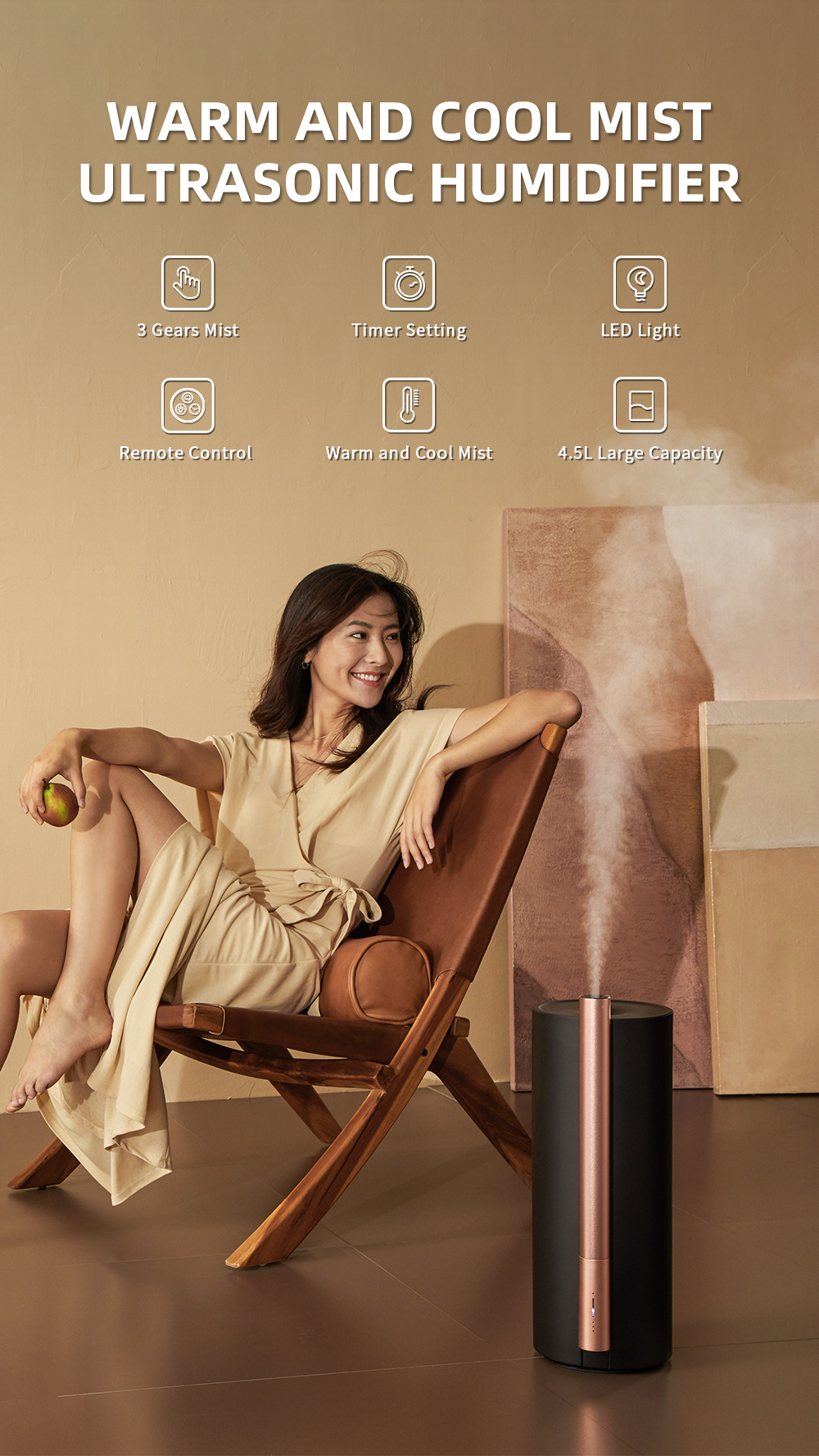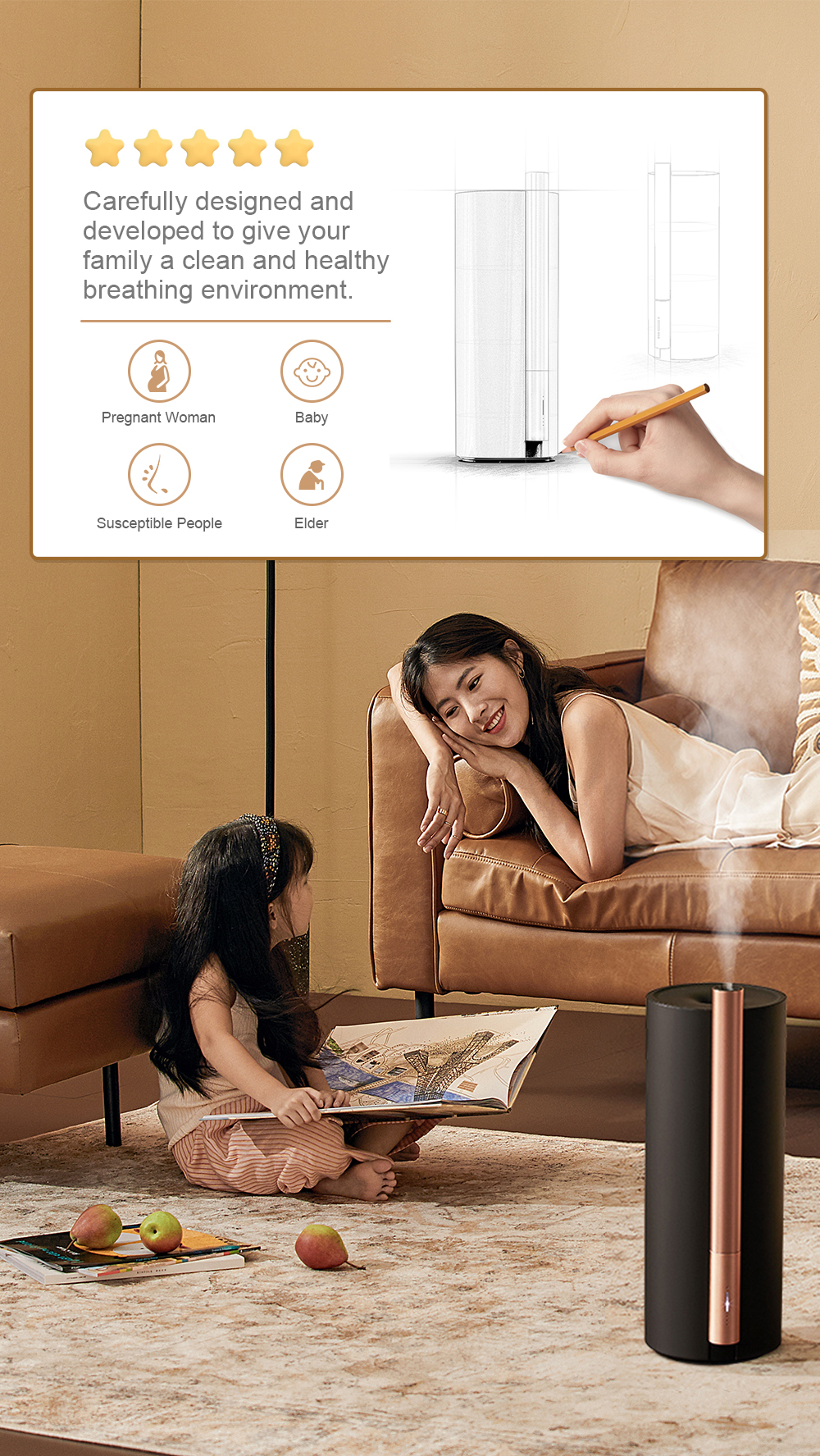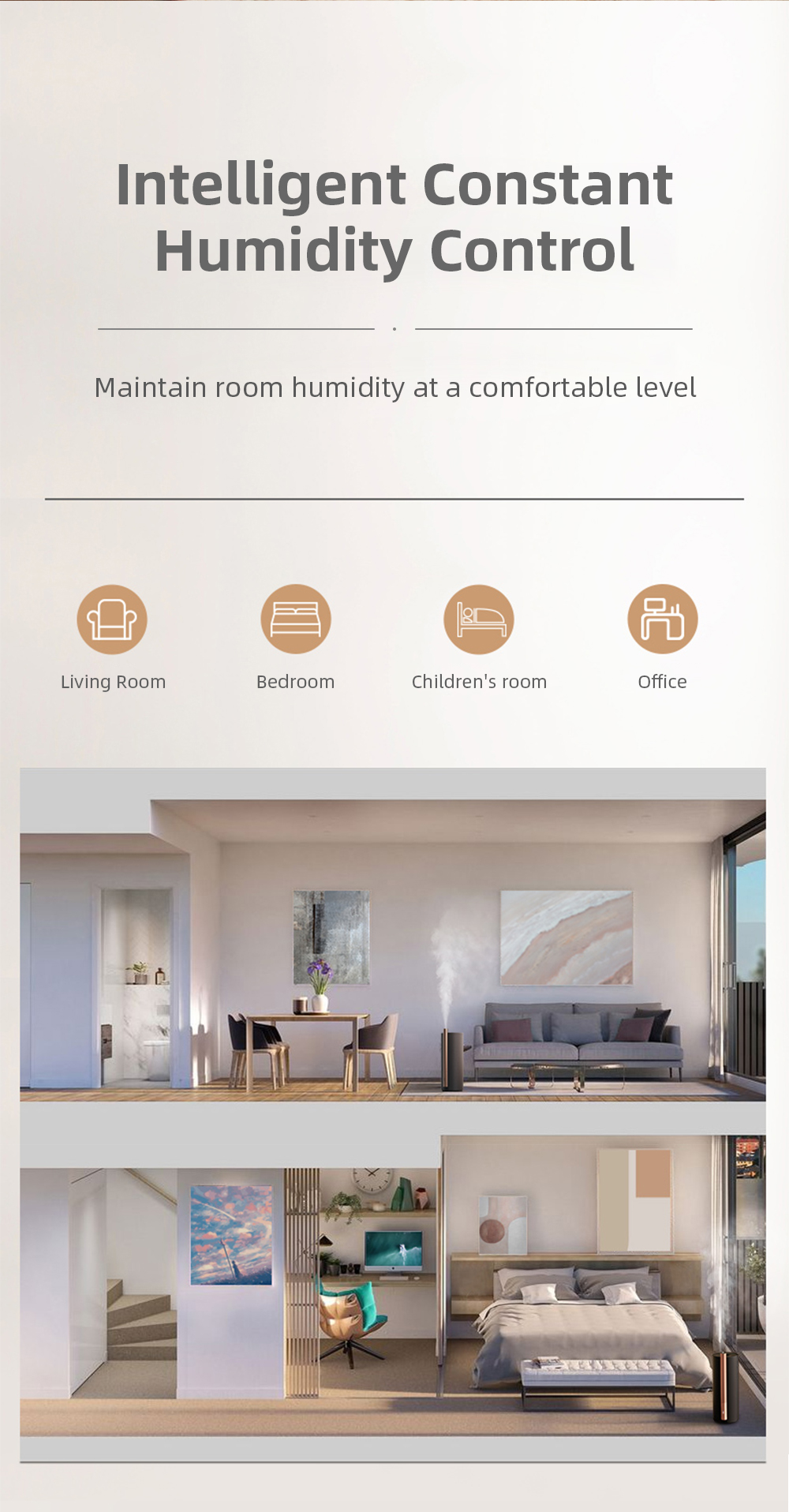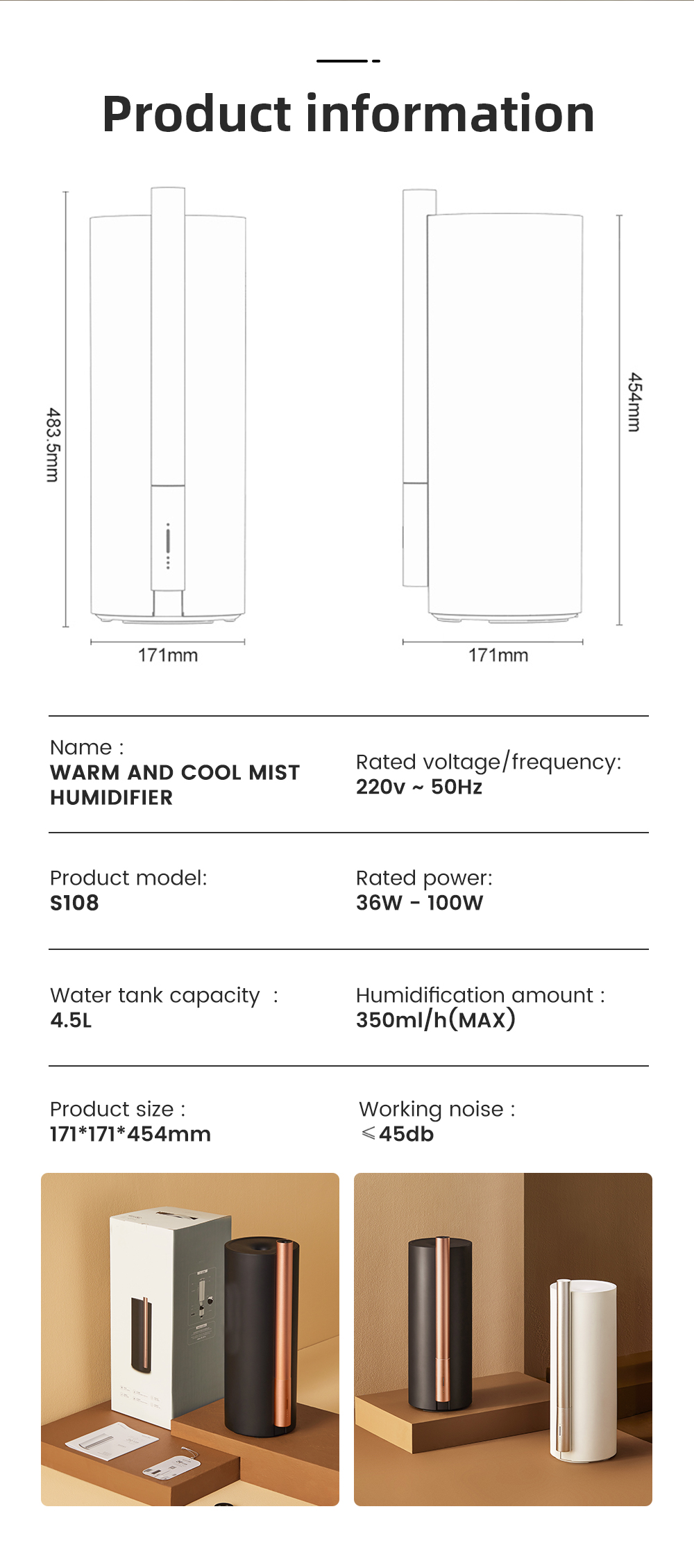 Design:

1,Having creative high-temperature sterilization techniques and multiple modes of sterilizing include UV-C ultraviolet sterilization, HEPA filter cotton filtering air and aluminium alloy material eradicating incrustation and bacteria.
2,No consumable filter element, adopting PTC to directly heat for sterilization filtration, which compared with other humidifier is more environmental and cleaner.
3,Intelligent water control valve, through solenoid valve control,adjust the water in time to ensure the safty of electricity.
4,Effectively prevent the growth of bacteria through built-in aromatherapy cotton rather than adding water tank directly.
5,It is super conveninent to use for the design of water tank, you can directly add water from above,instead off shutting down the humidifier and the capacity is 4.5L which high enough to avoid adding water frequently.
Feature:
1,With remote control, you can control the humidifier, and enjoy the smart life.
2,The most suitable size of humidity in your room made by the smart constant humidity control, through detecting indoor temperature, then automatically adjust gears.
3,Three levels of fog and dual selections of cold and warm, let you say good-bye to dry air all year.
4,Three levels of timing, the moisturizing duration is defined by you, increasing the usable occassions,such as : sleep,sport and leisure.
5,Quiet operation,warmly and silently,the maximum sound is less than 45 decibles.
5,A little night light, available in three color,creating the warm atmosphere.