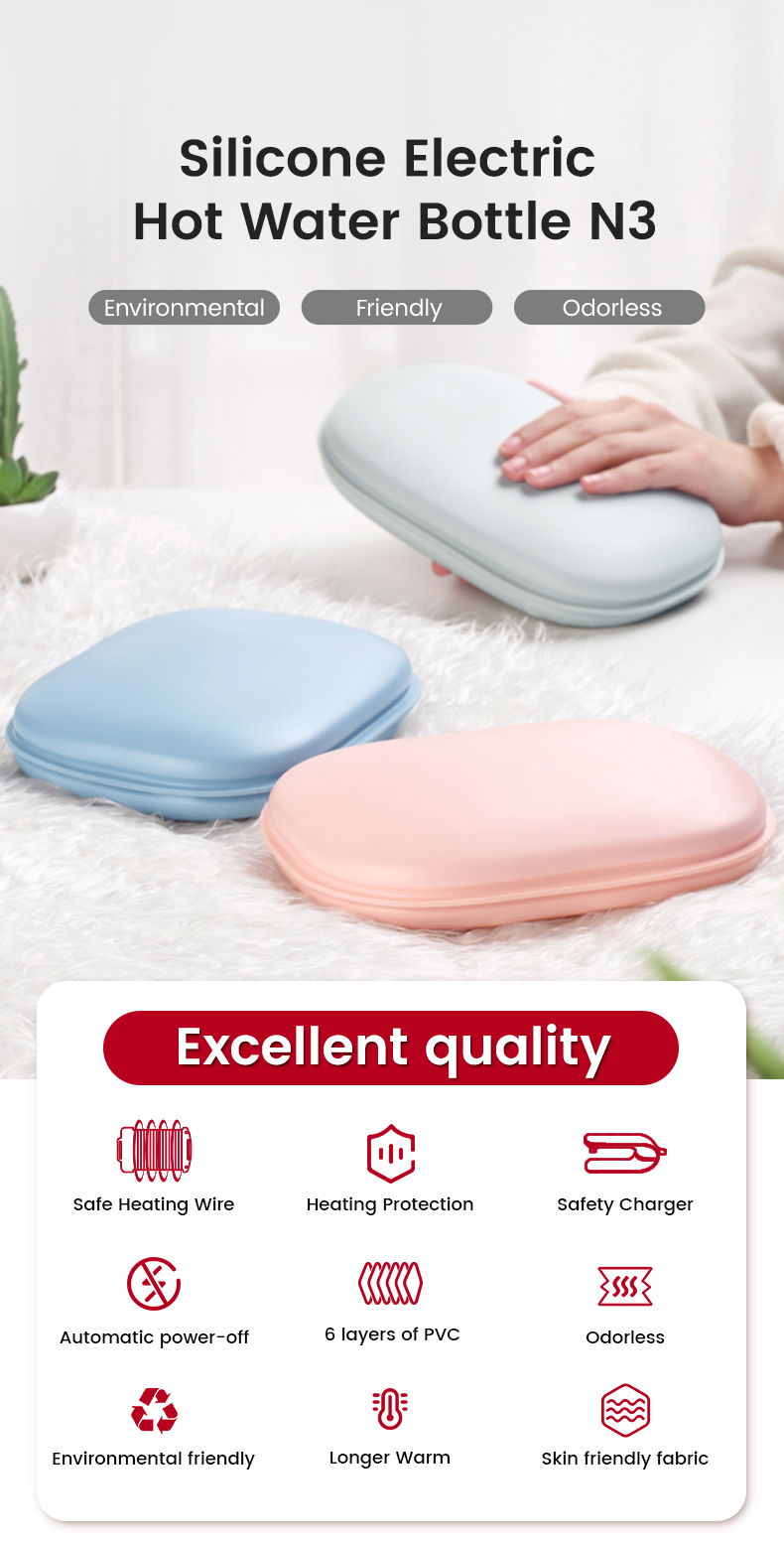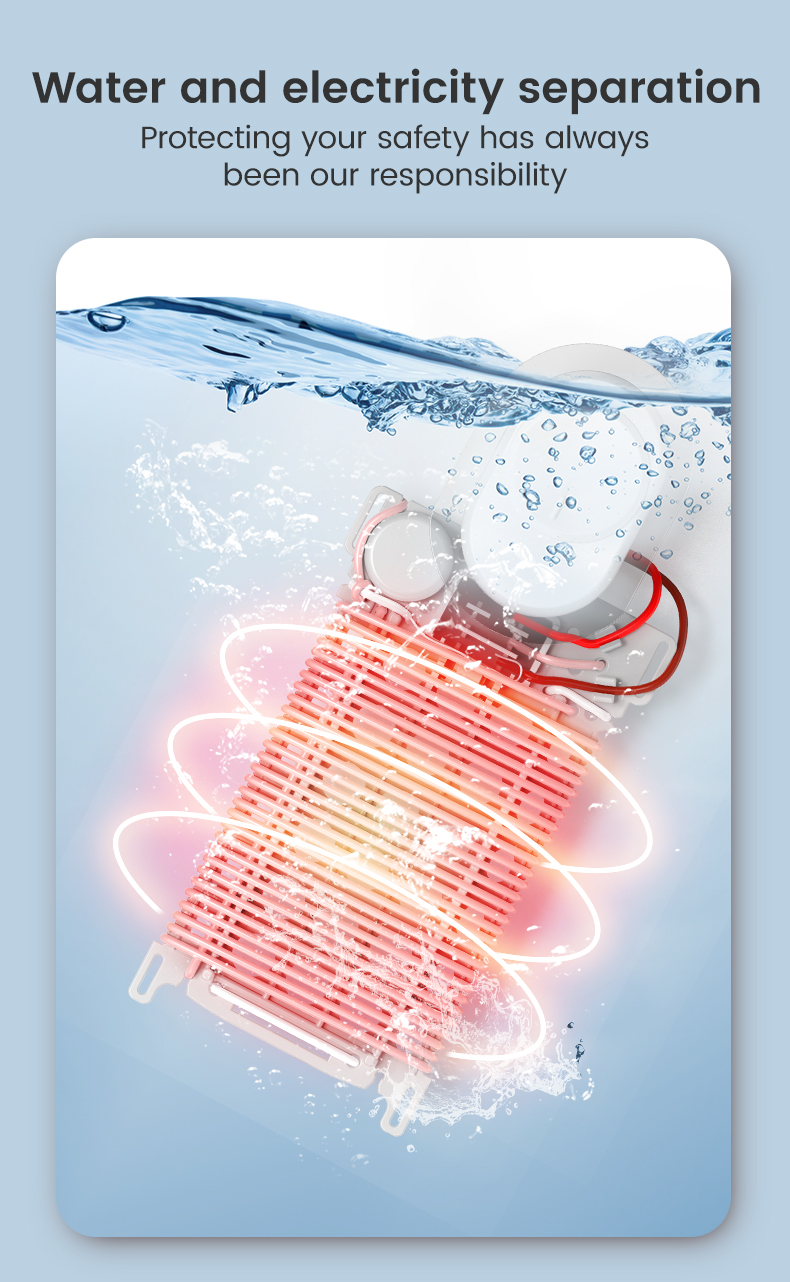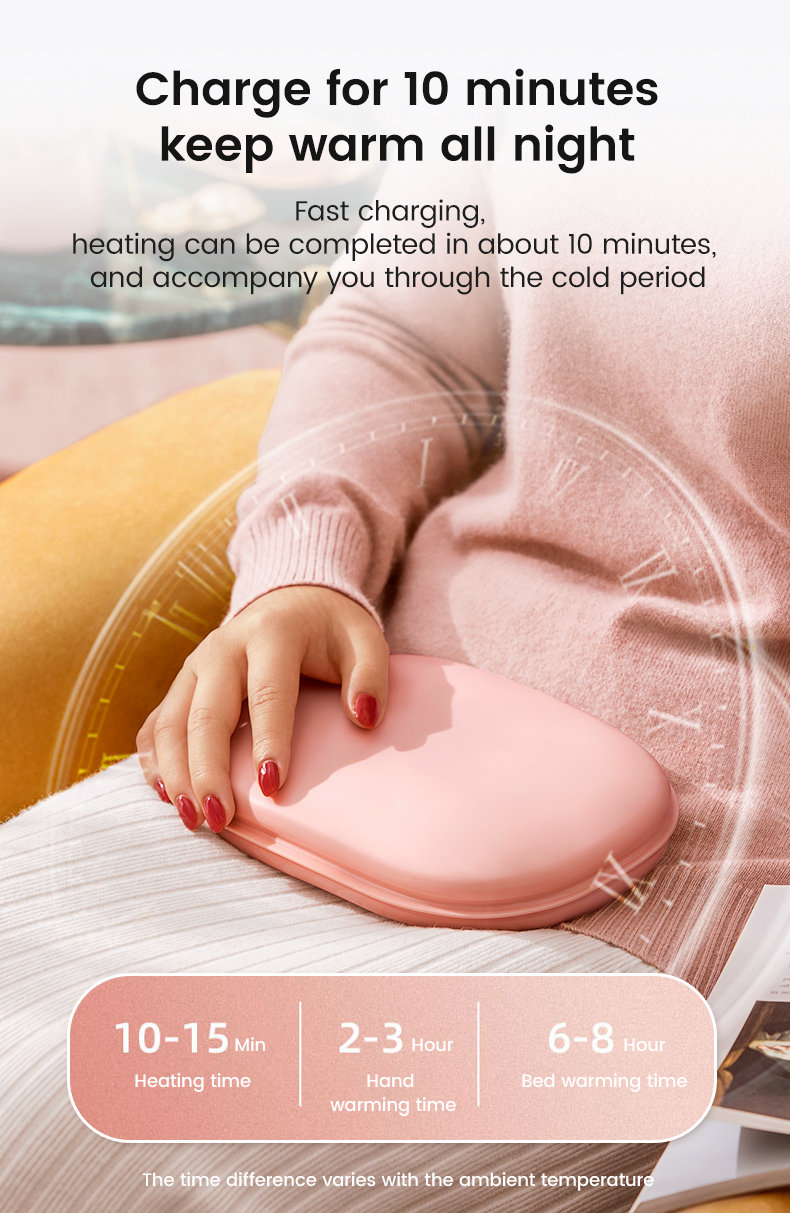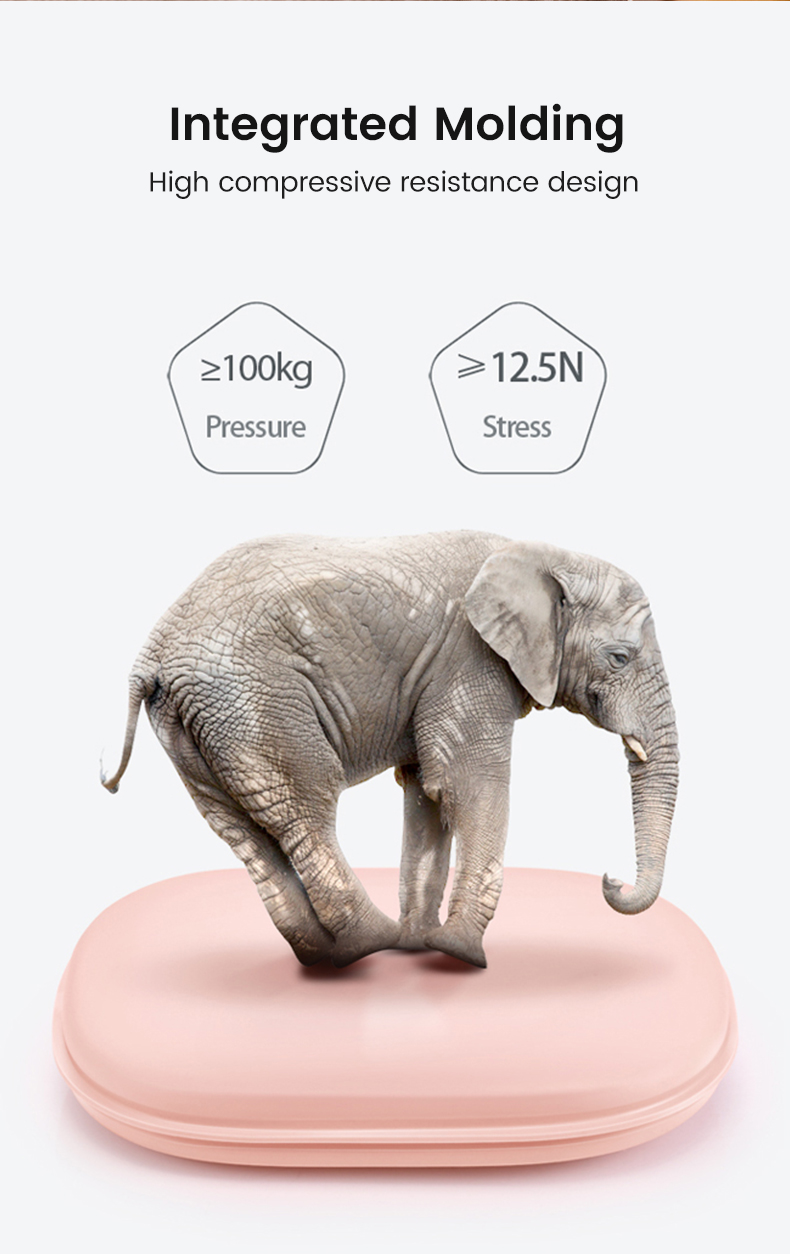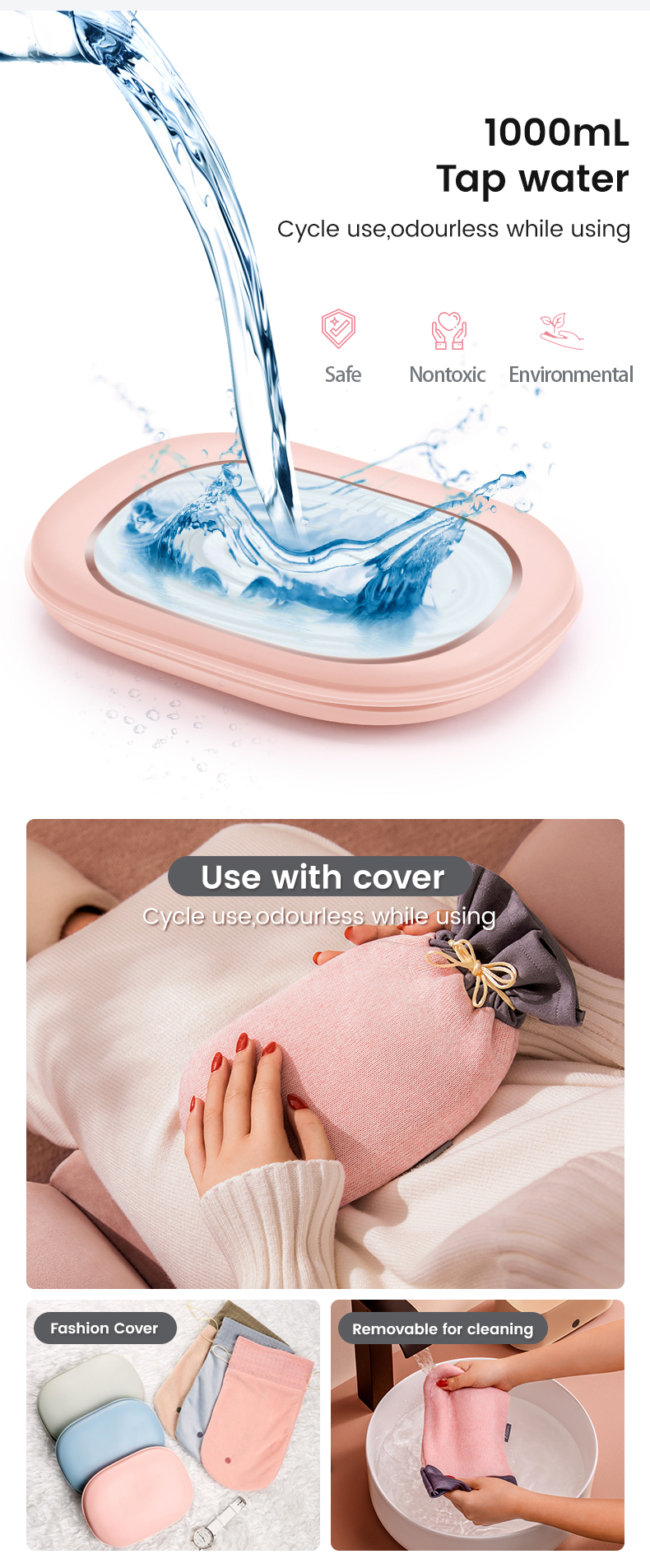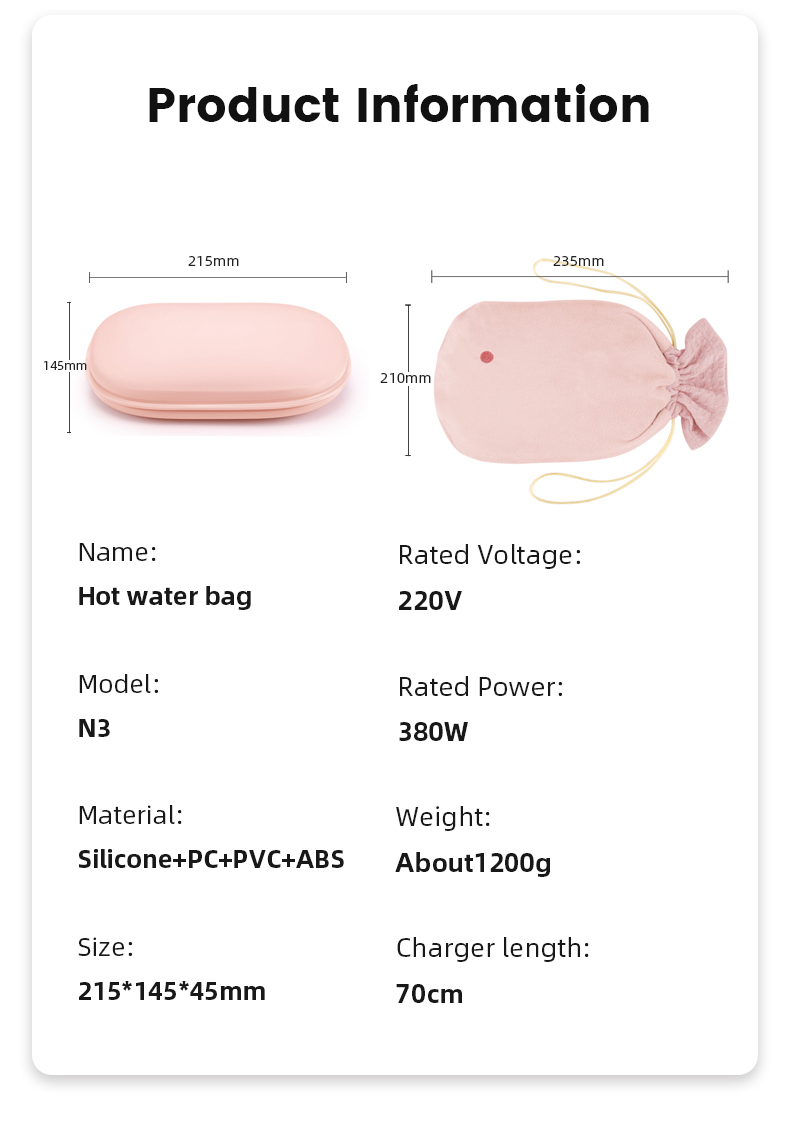 Feature:
The hot water bag contains clean tap water and is well sealed. You don't need to inject water every time when you use it, just plug in the charger to heat it up.
These hot water bogs has a matching knitted cloth cover, which can be removed for cleaning.
The hot water bag contains Edon's patented double-layer insulated silica gel heating wire, which separates water and electricity, equalizes the heat, and is safer and quieter to use.
The inner tank has 6 layers of environmentally-friendly thickened PVC, which can withstand pressure up to 80kg.
Silicone fabric, it is recommended to match with cover, better feel and longer heat preservation time.
There is a smart thermostat in the charger, which will automatically power off when the temperature exceeds 70℃.
Don't worry if the hot water bottle expands when it is heated. The charger has a pressure control. When the expansion reaches a certain level, the charging clip will automatically power off.