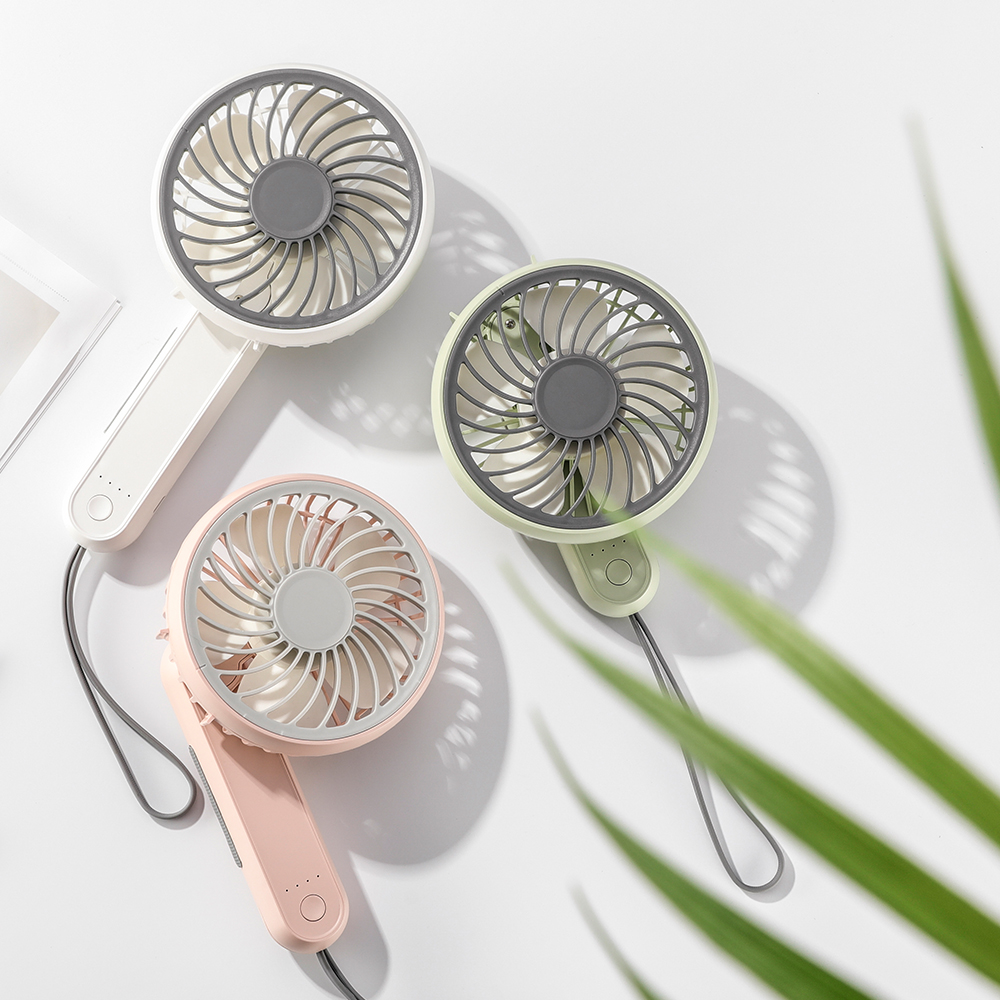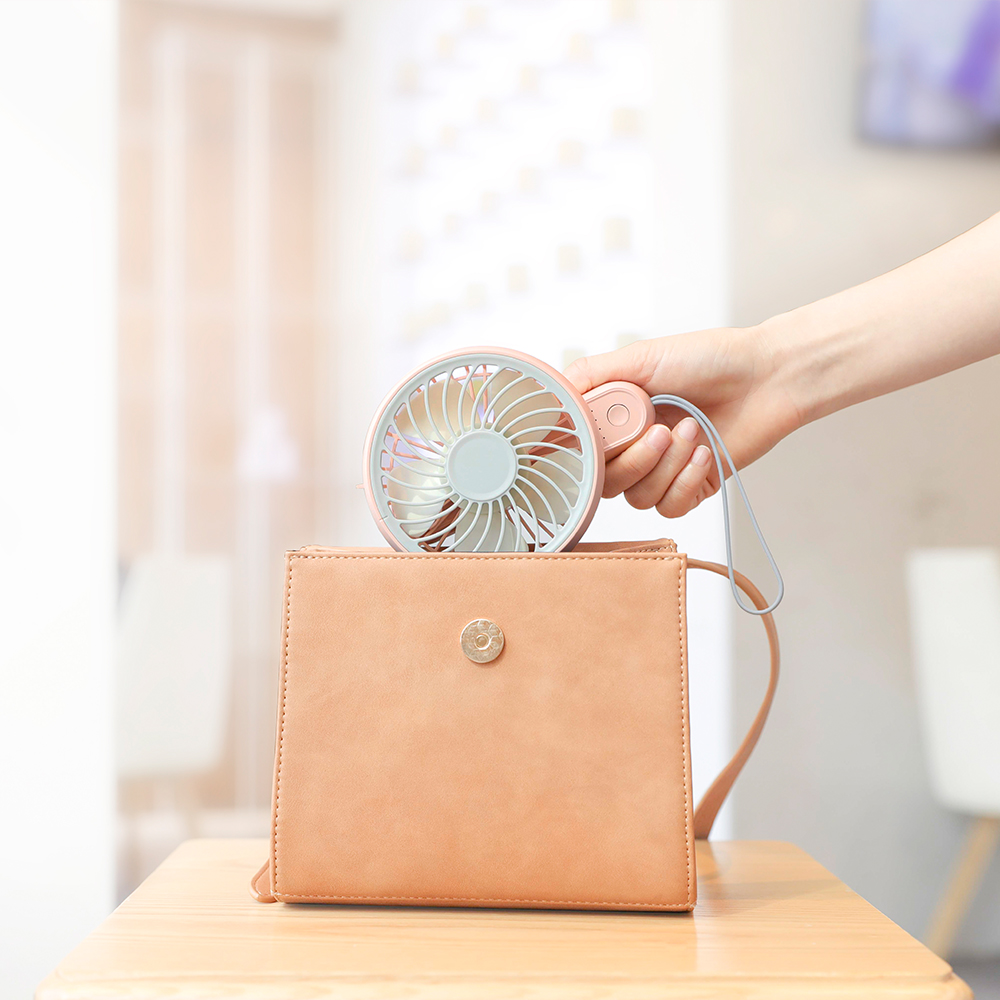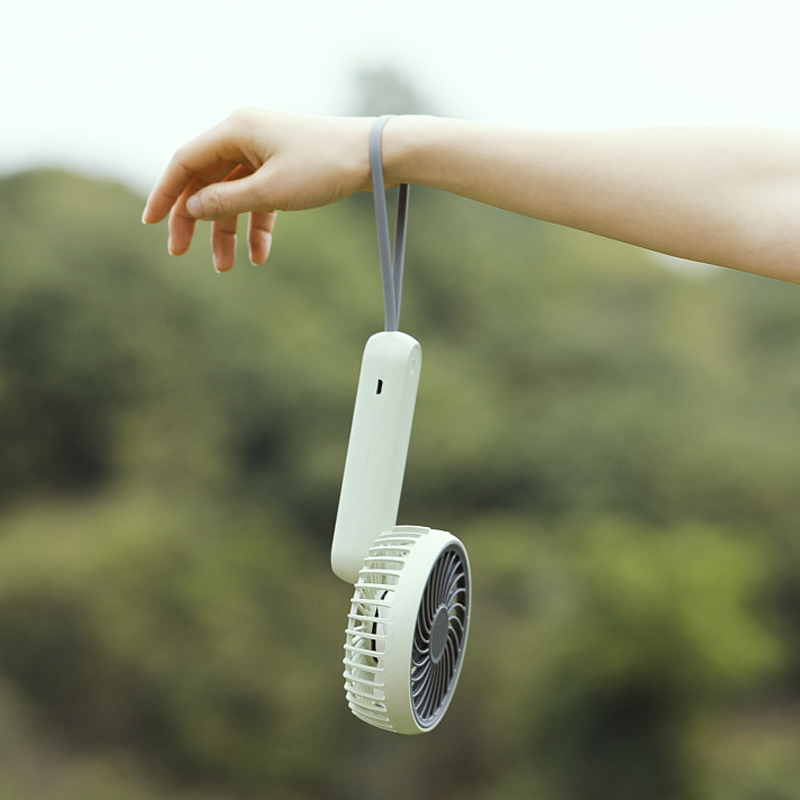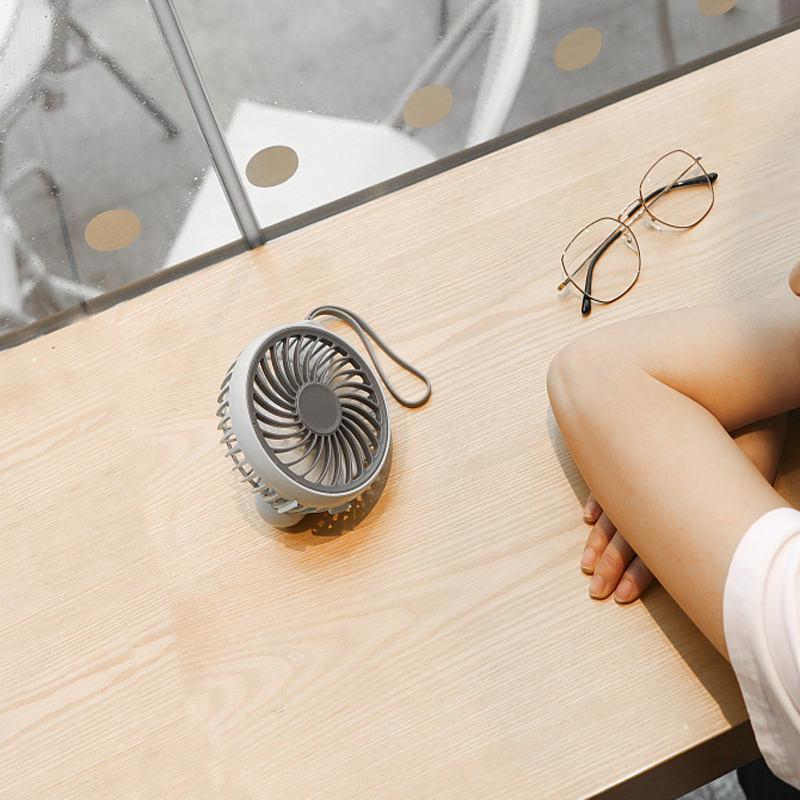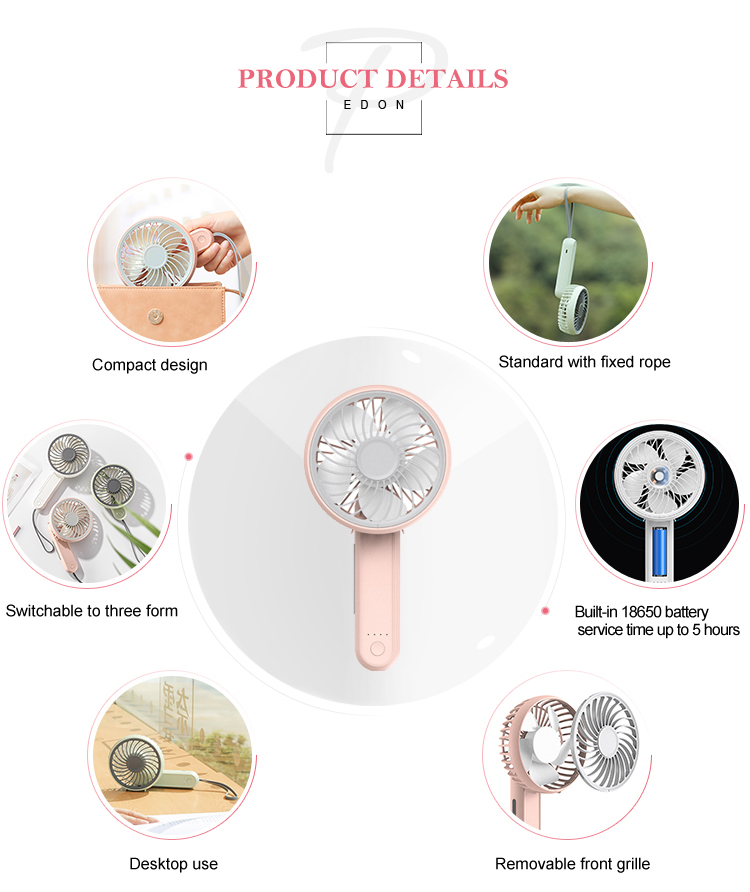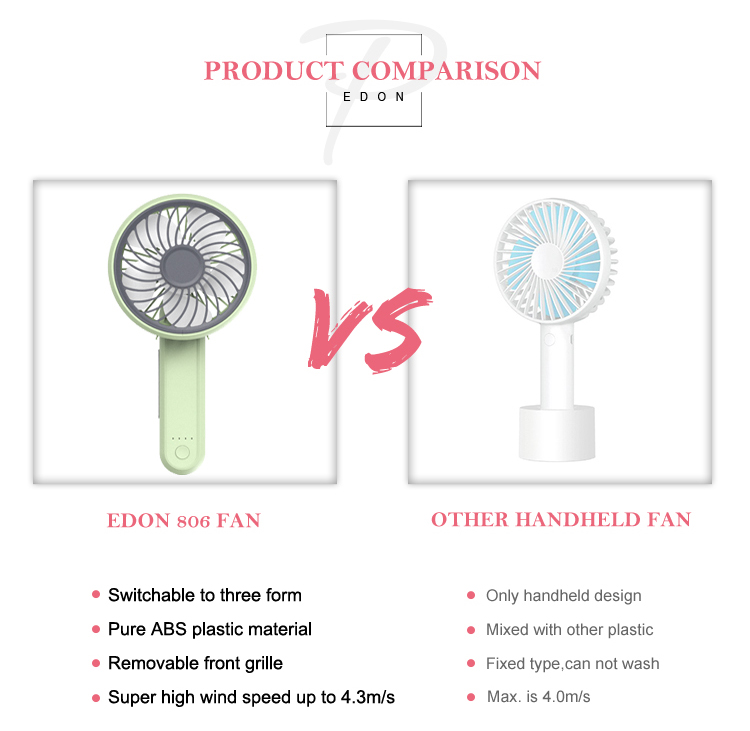 Design:
This is a small handle outdoor fan. It is enough for camping, mountain climbing, shopping, etc.
The small fan is only the size of a palm and can be placed in a pocket or bag.
In addition to the handle design, it also carries a silicone lanyard, and the fan can be hung on the wrist, so you not be afraid of losing it.
Three color options: white, green, and pink.
Feature:
The battery capacity is 1800mAh and can be charged via a USB cable.It can work 5-6hs after being full charged.
The maximum wind speed of the fan can reach 4.0m/s.
This mini handheld fan has 5 blades and 3 speeds.
What's more ingenious is that its head can be rotated 180°, and it doesn't take up space too much in the bag.
There is a silicone non-slip pad on the handle, which can be placed sideways on the desk and used as a desktop fan.
The front grille of the fan can be removed when counterclockwise, which is simple to operate and easy to clean.