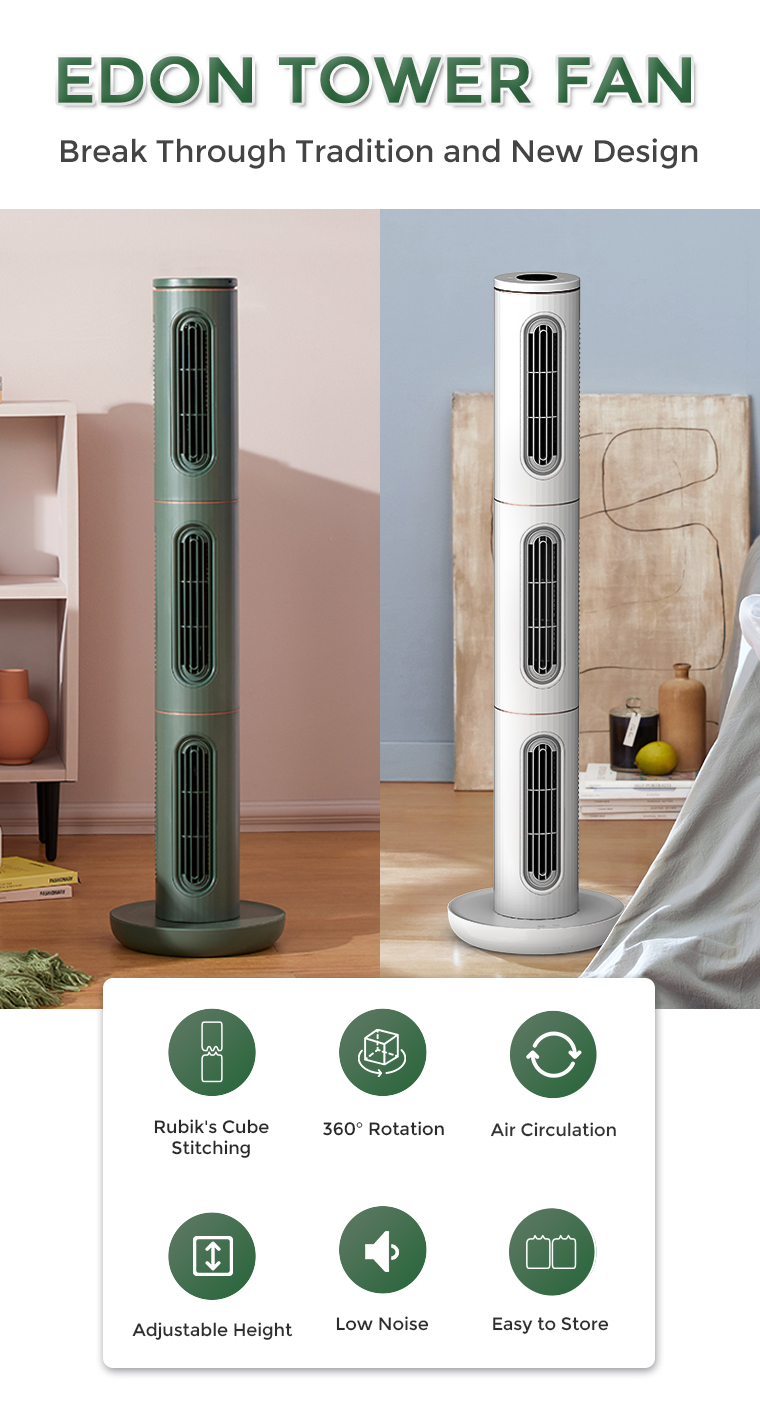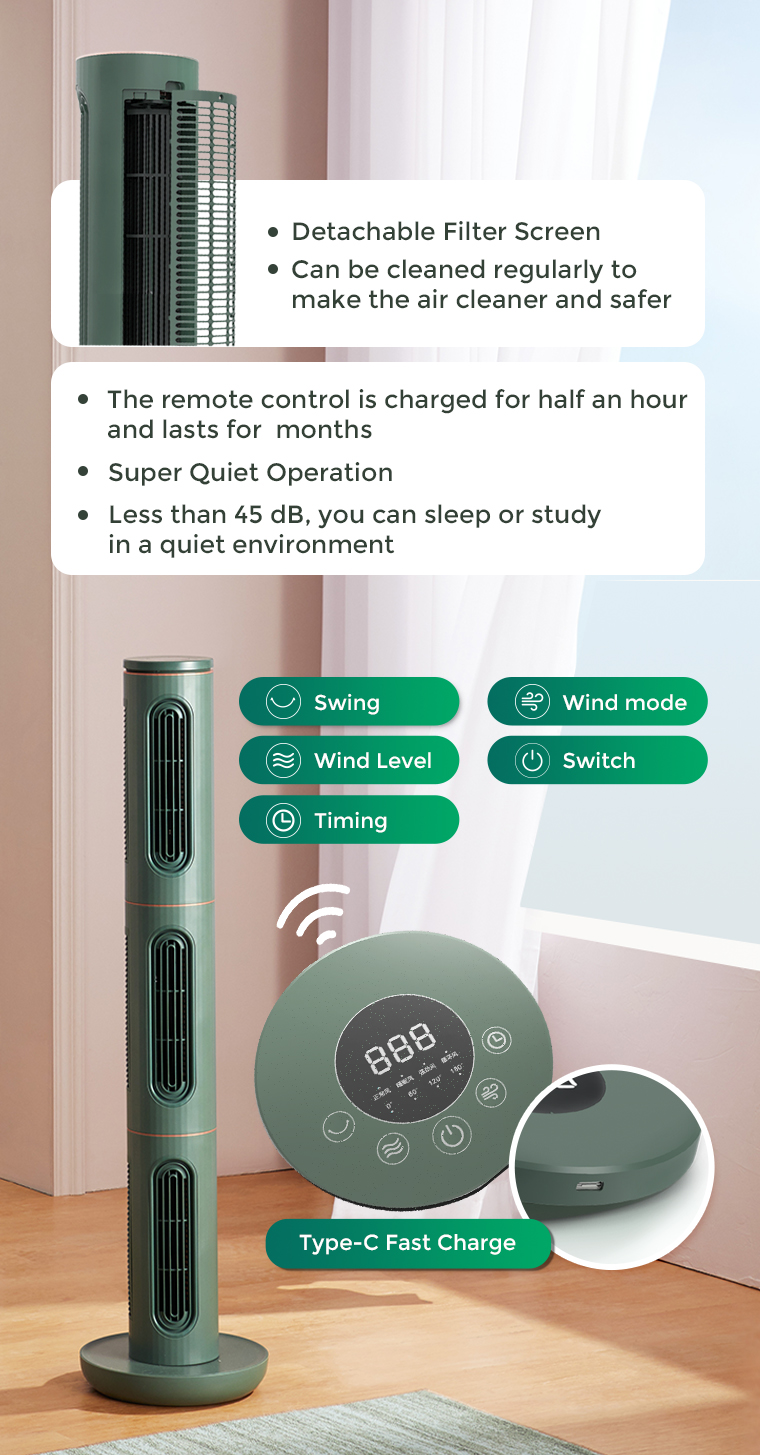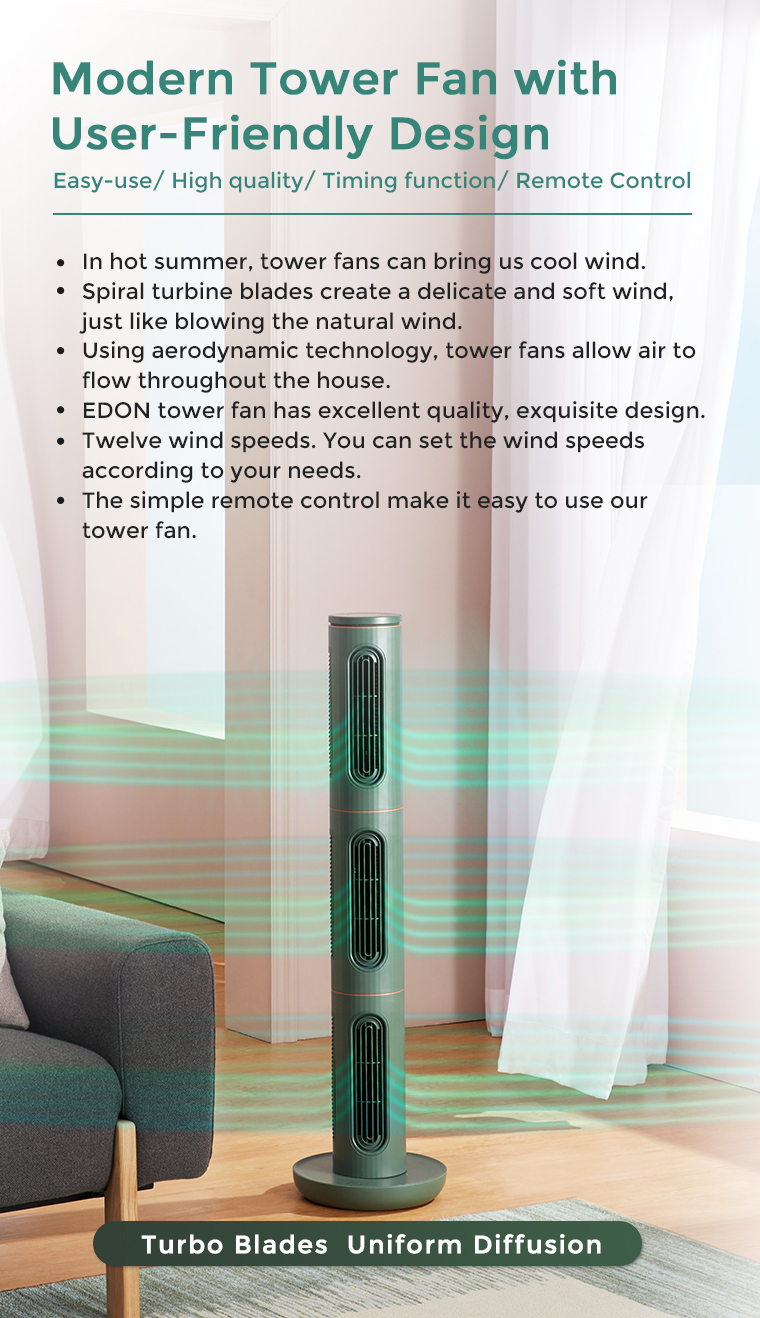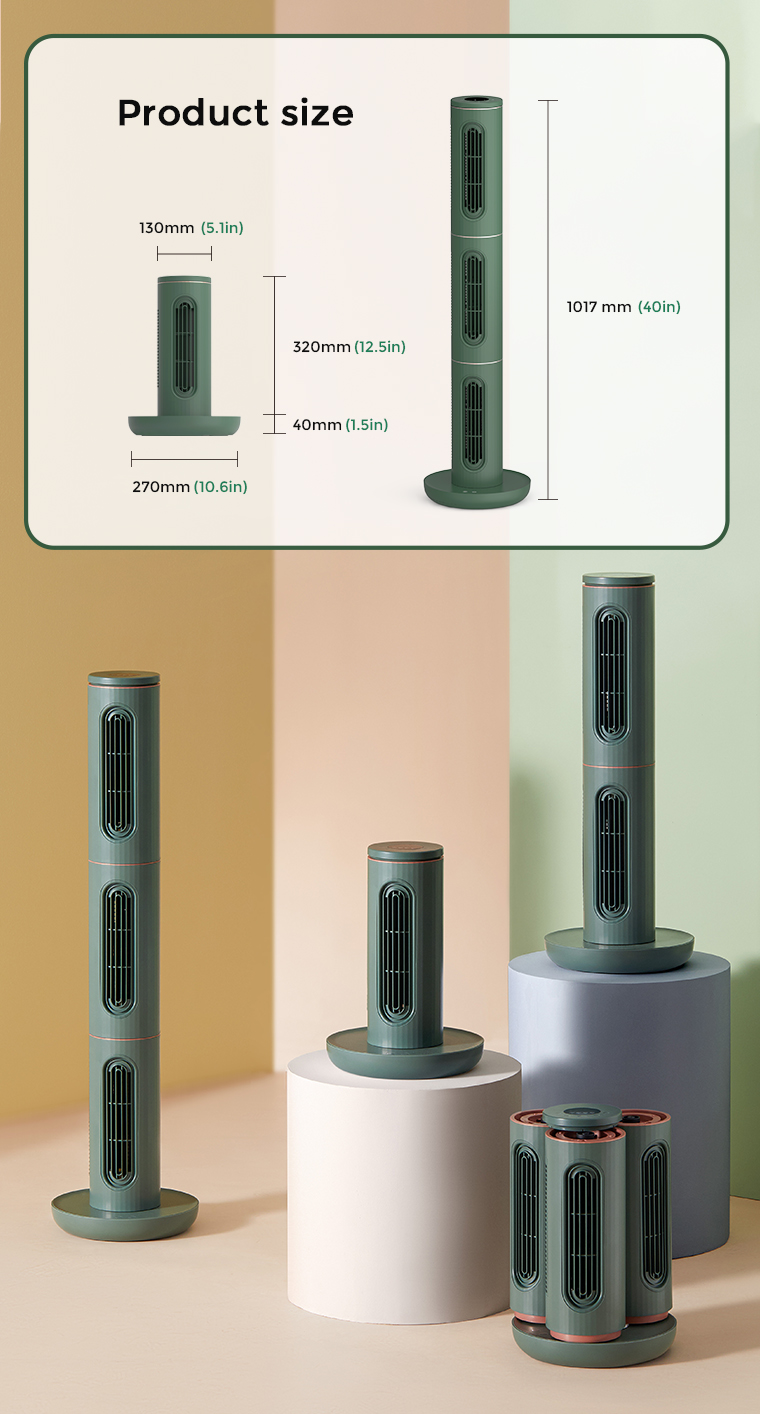 Design:
1,It turns out that the tower fan can also be played like this. This is a Rubik's Cube combined circulator tower fan designed by the professional designers of EDON.
2,Available in white and green.
3,This combined tower fan also realizes the functions of height adjustment, 360° air supply and remote control.
4,The bladeless tower fan, the size of the air outlet is carefully considered, it is not easy to get your fingers, and it is safer for children.
Feature:
1,Composed of 3 small tower fans and 1 base, the height can be adjusted freely, and the air can be supplied 360°. Very suitable for family or friends gatherings.
2,Adjustable height, that means you can use it as a desk fan or a floor fan.
3,It has 12 wind speeds, and a DC variable frequency motor, which saves power and works quietly (35db).
4,With a timer function, you are not afraid of catching a cold at night.
5,Both the base and the remote control can control the fan. With remote control, you can remotely control fan speed, timing, and swing the head.
6,The air circulation tower fan keeps the indoor air fresher.
7,It is also very simple and convenient to store, as long as it is twisted or turned, it can be easily disassembled. It is also small in size and can be stored in a cabinet.