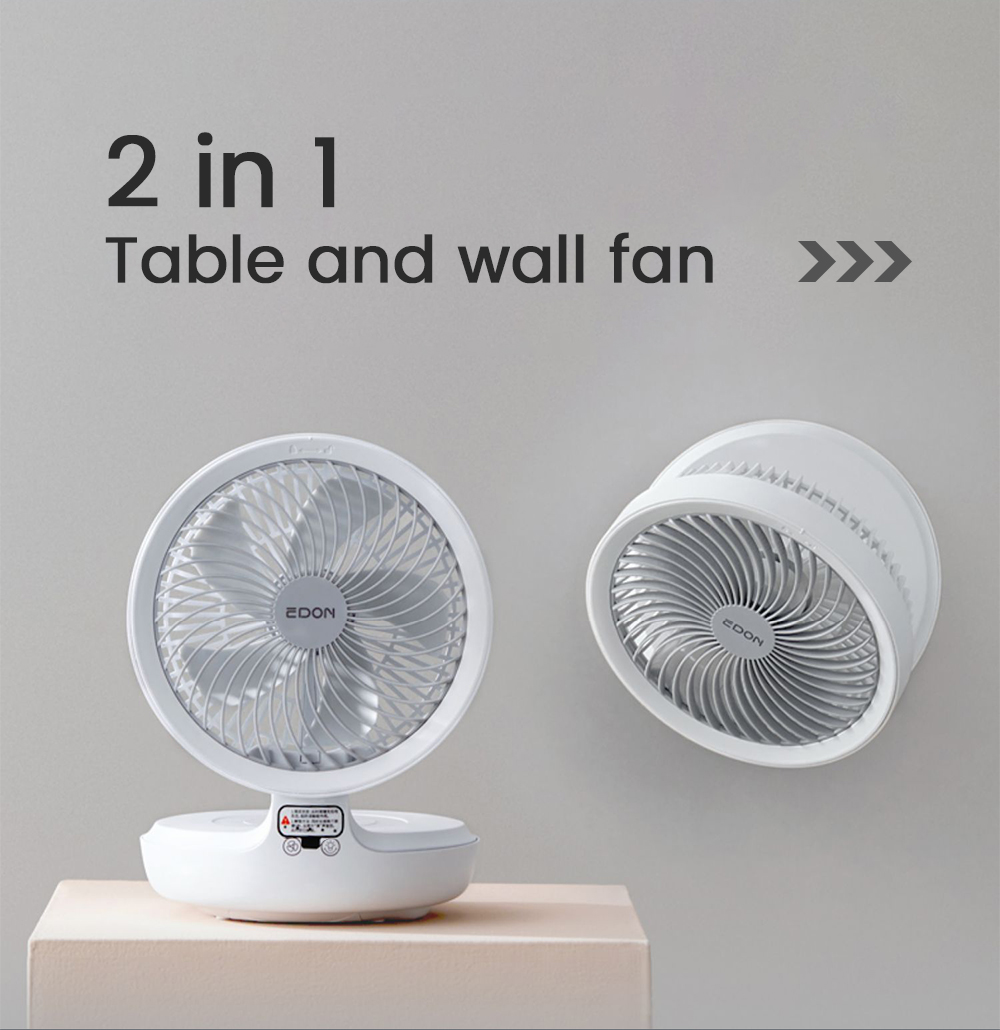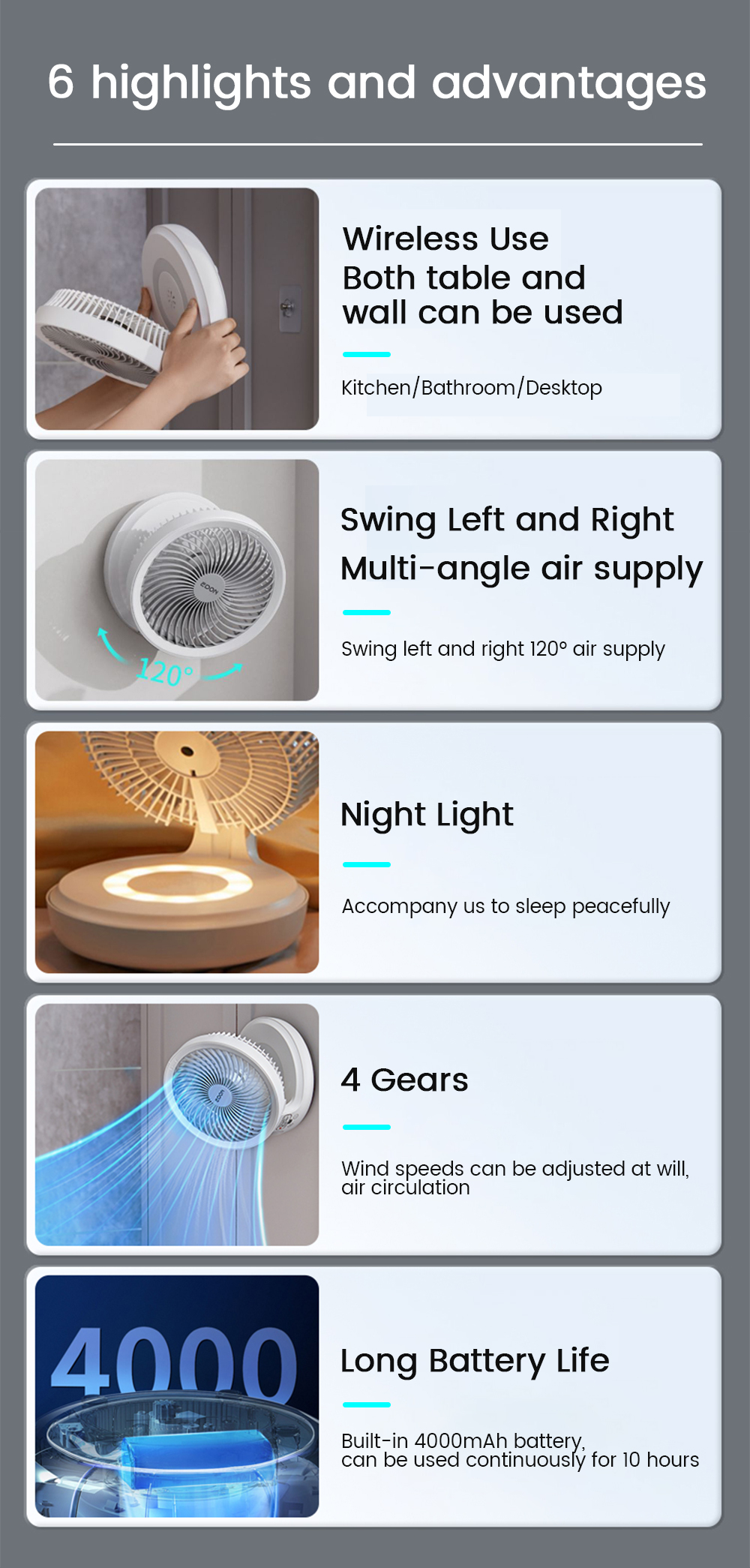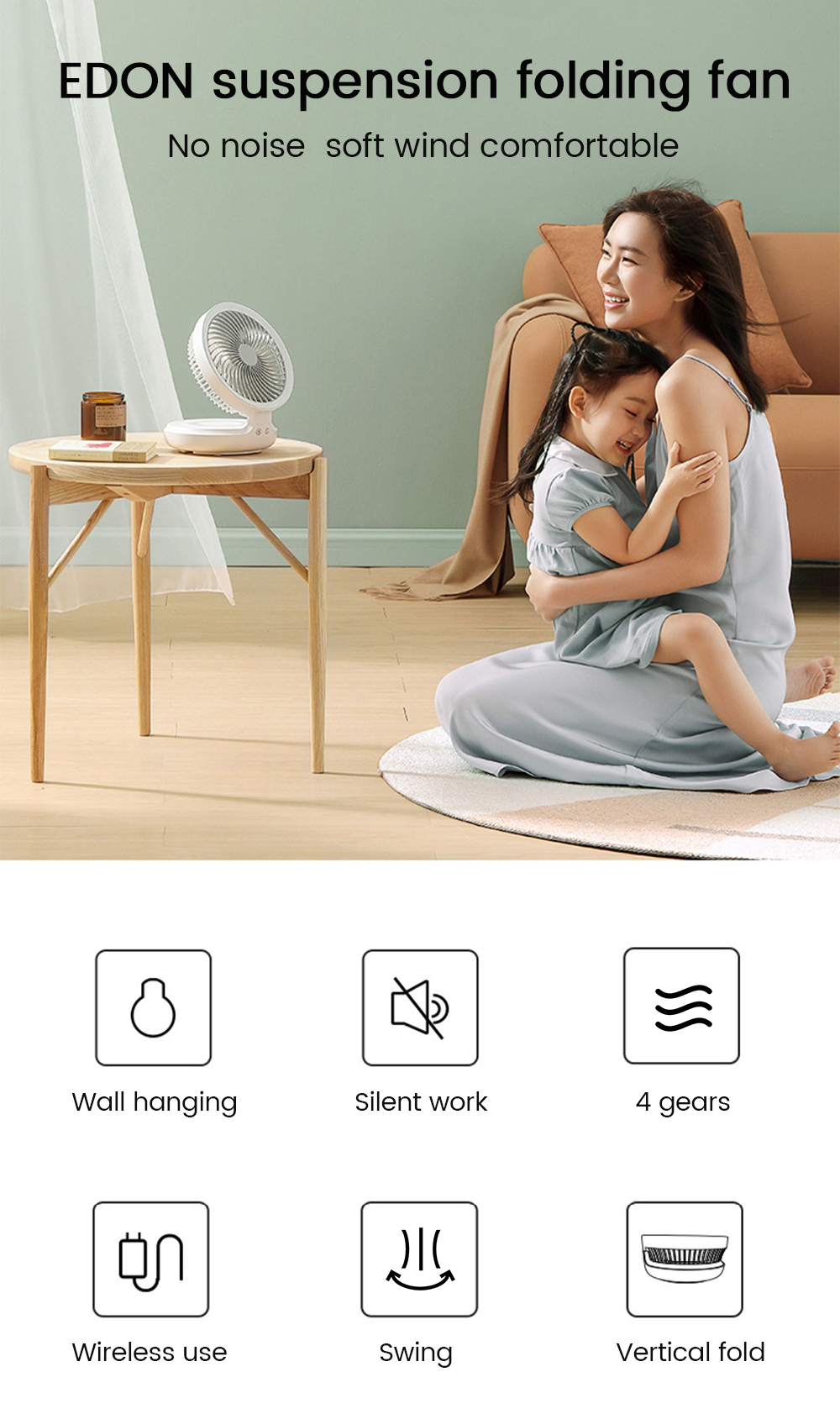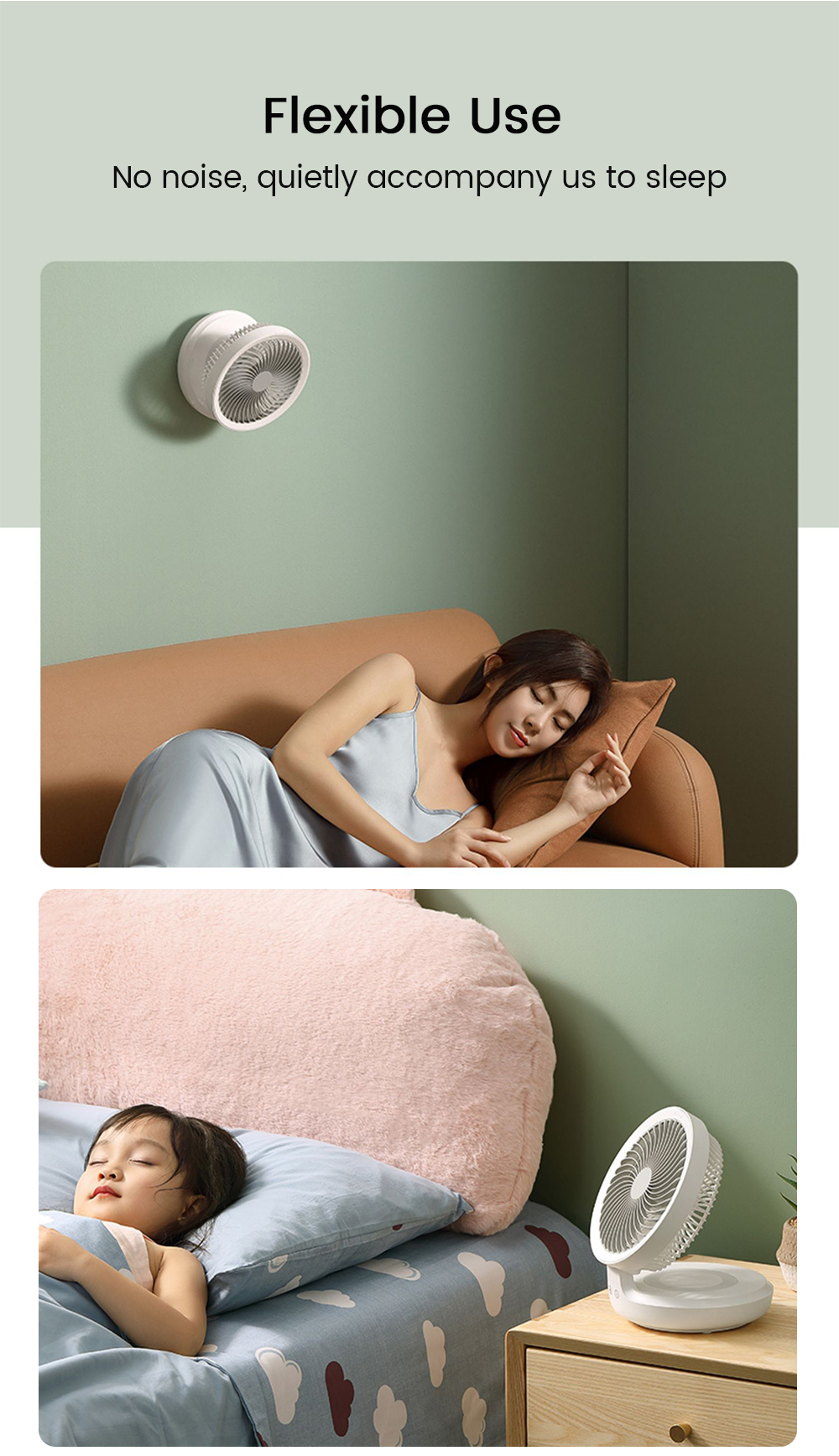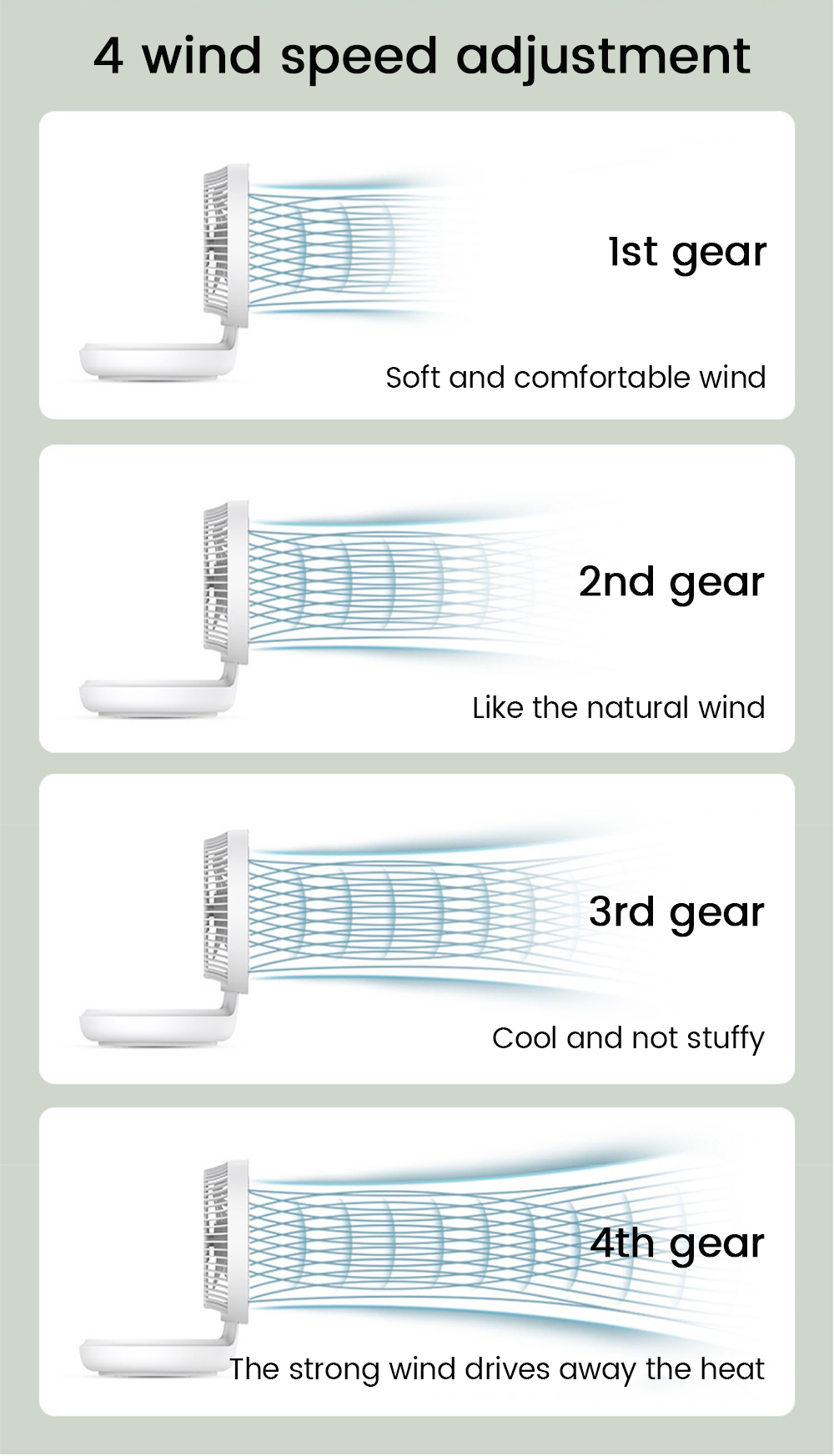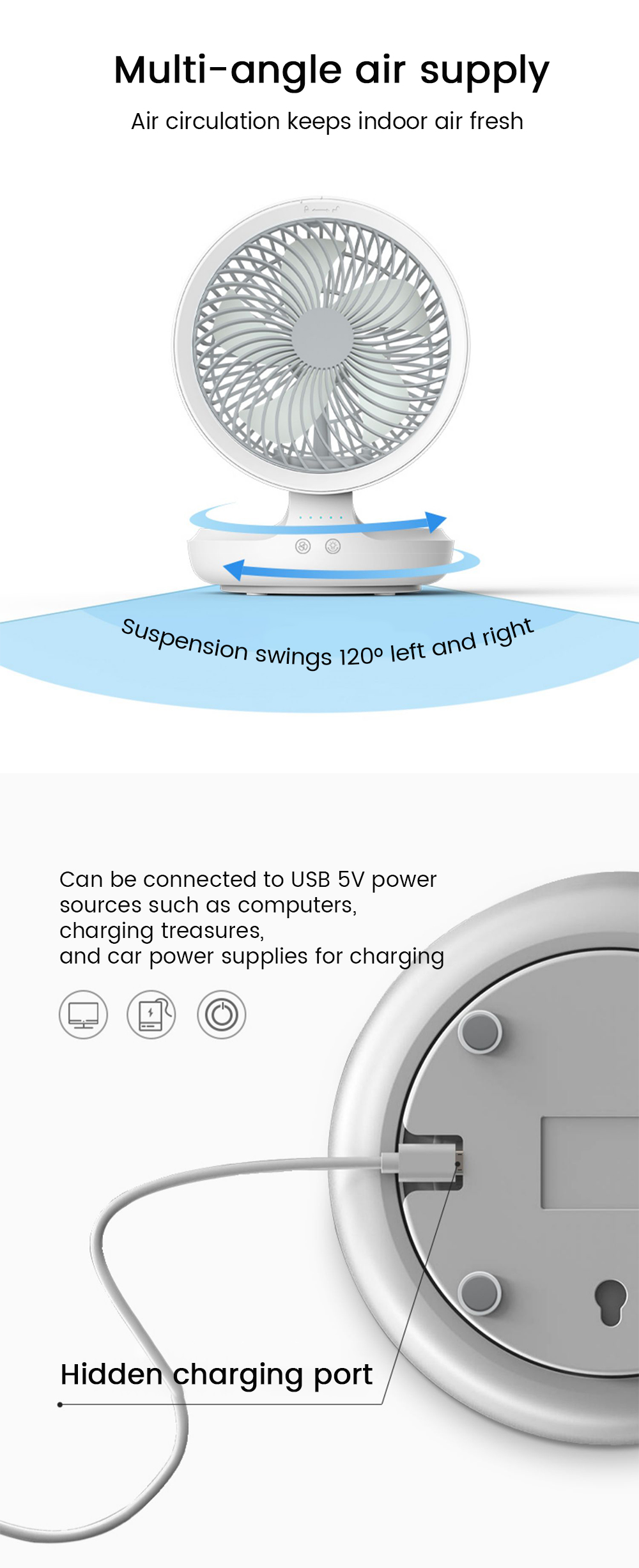 Design:
1,The air circulation desk fan that can be folded vertically at 90° makes more space for your desktop.,
2,Two colors of classic white and advanced gray are available.
3,The fan is easy to carry and store. It is made of high-grade plastic ABS, with guaranteed quality and high-cost performance. It is a hot selling product in our shop.
Feature:
1,This fan has 4 folding angles, the maximum adjustment angle reaches 90°, and it can float and rotate 120° left to right.
2,It has 4 gears to adjust the wind speed, the maximum wind speed can reach 4.0m/s.
3,This is a desktop fan with LED lights, which can be illuminated at night.
4,The battery has a capacity of 4000mAh and can be charged via a USB cable. It can be fully charged in 8 hours, and it can work 1.5-10h.
5,With a child lock design, you can lock the touch screen.
6,There is a groove at the bottom of the fan, and only use a hook to hang it on the wall. You may use it in the summertime when you coo,becuase it can help you to reduce sweating.,
7,The front fan guard is detachable, it's easy for you to clean. You could detach the fan guard, and then put the fan guard in the water directly to wash it and use a duster cloth to sweep its body. It's convenient.
8,It could be used in many situations: indoors – office, home, dorm, study, library, kitchen, games room, or outdoors activities – beach, picnic, sporting events, camping, hiking, cycling, backpacking, biking, climbing, boating, travel and more.