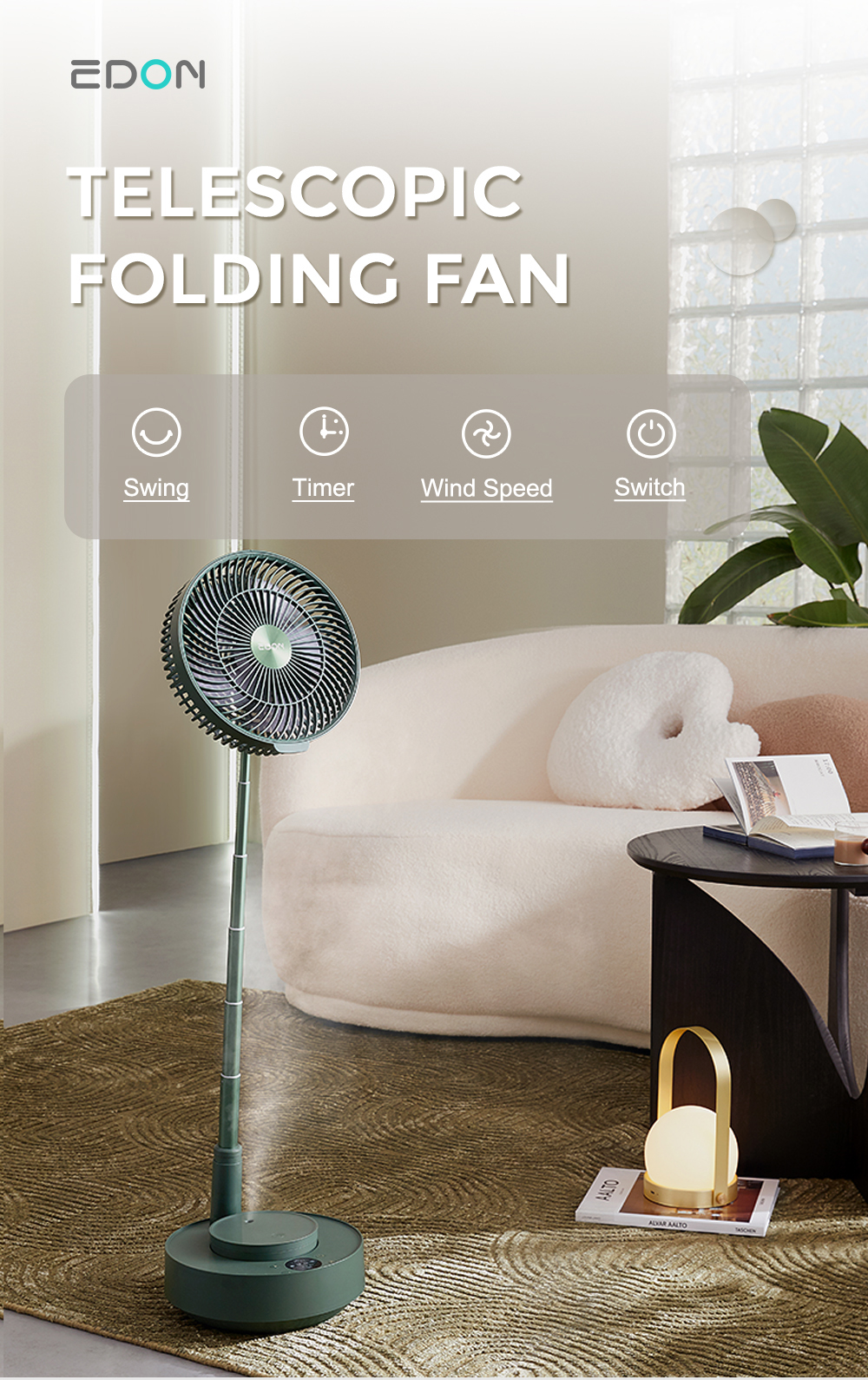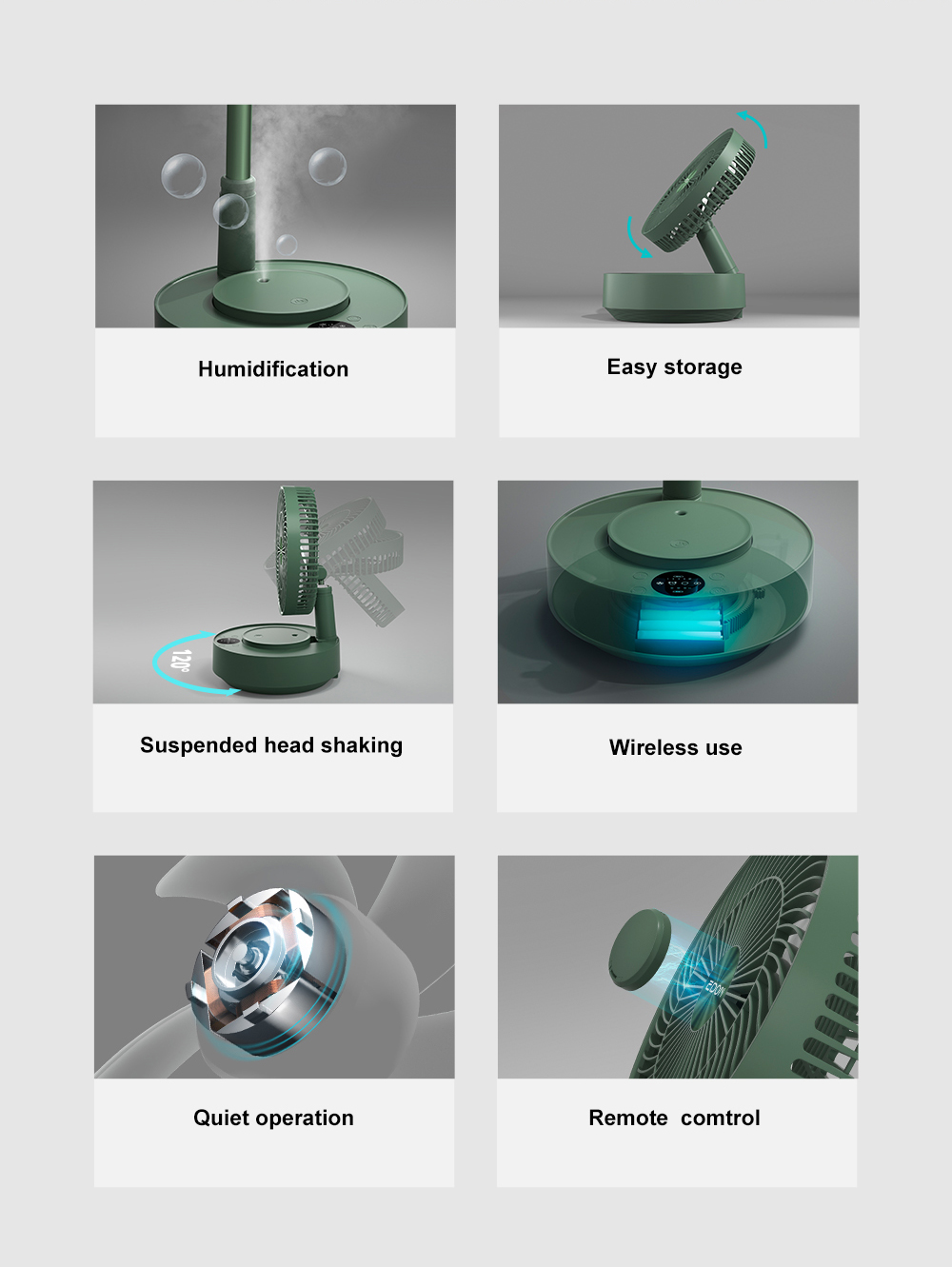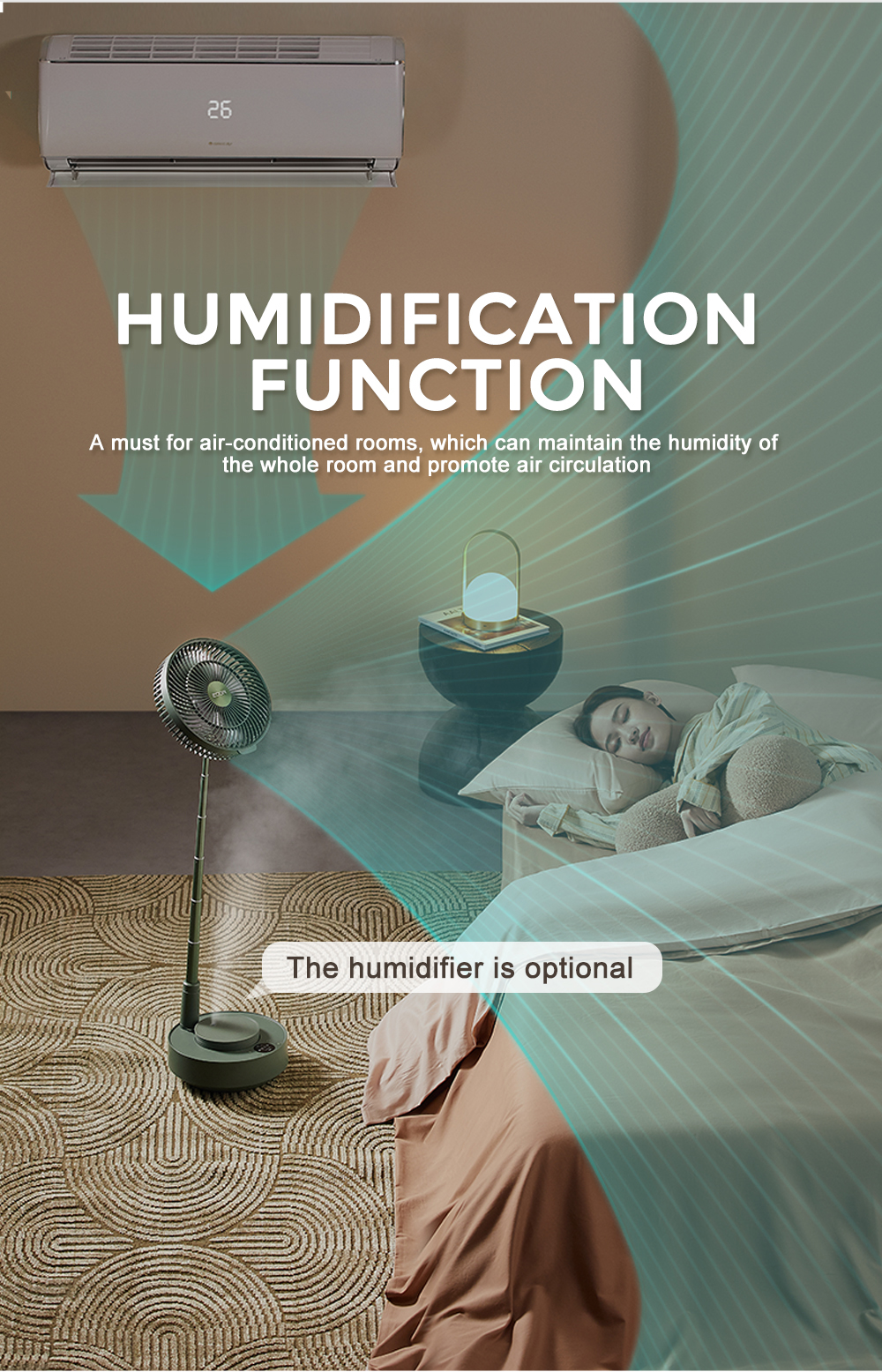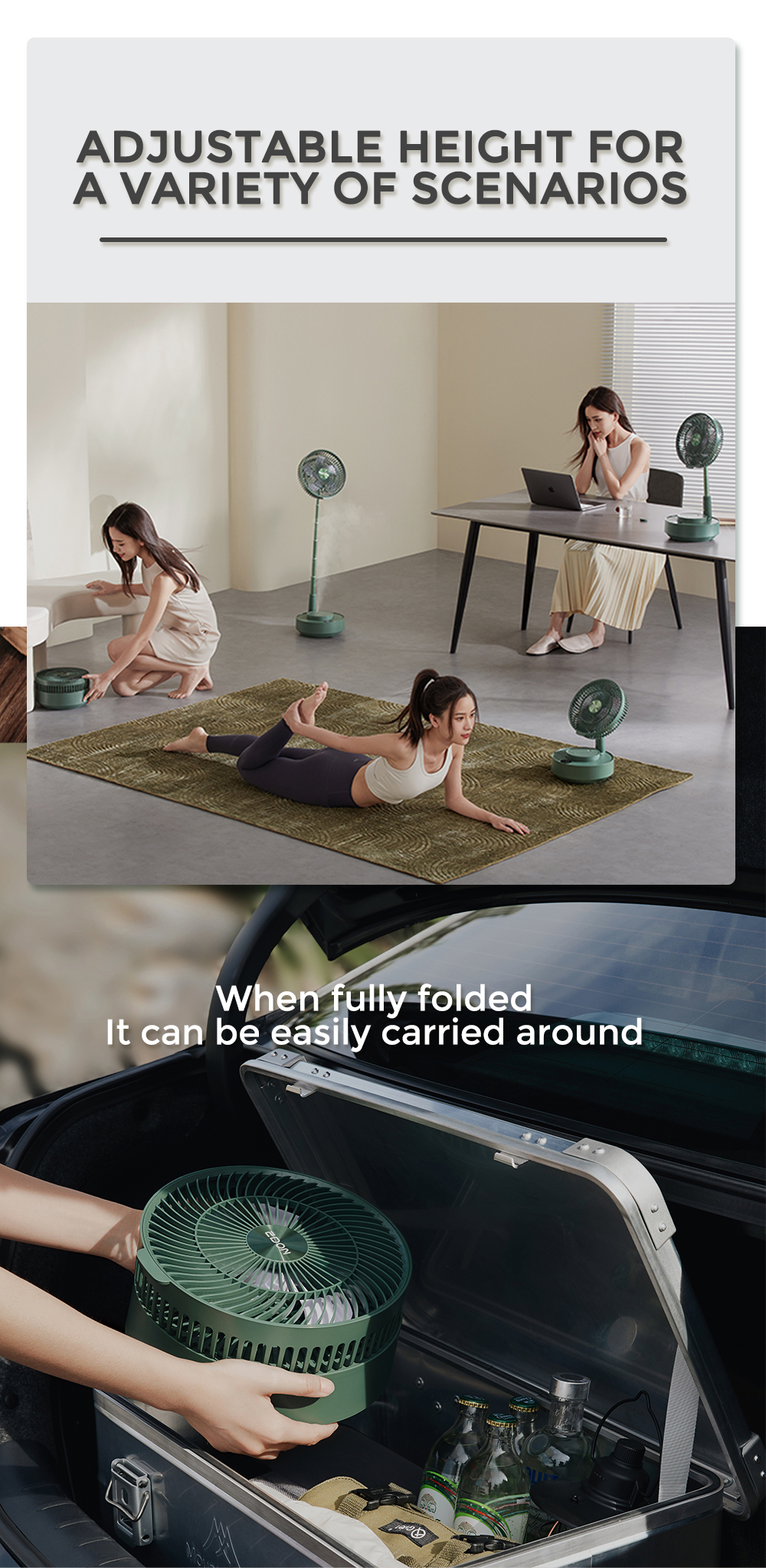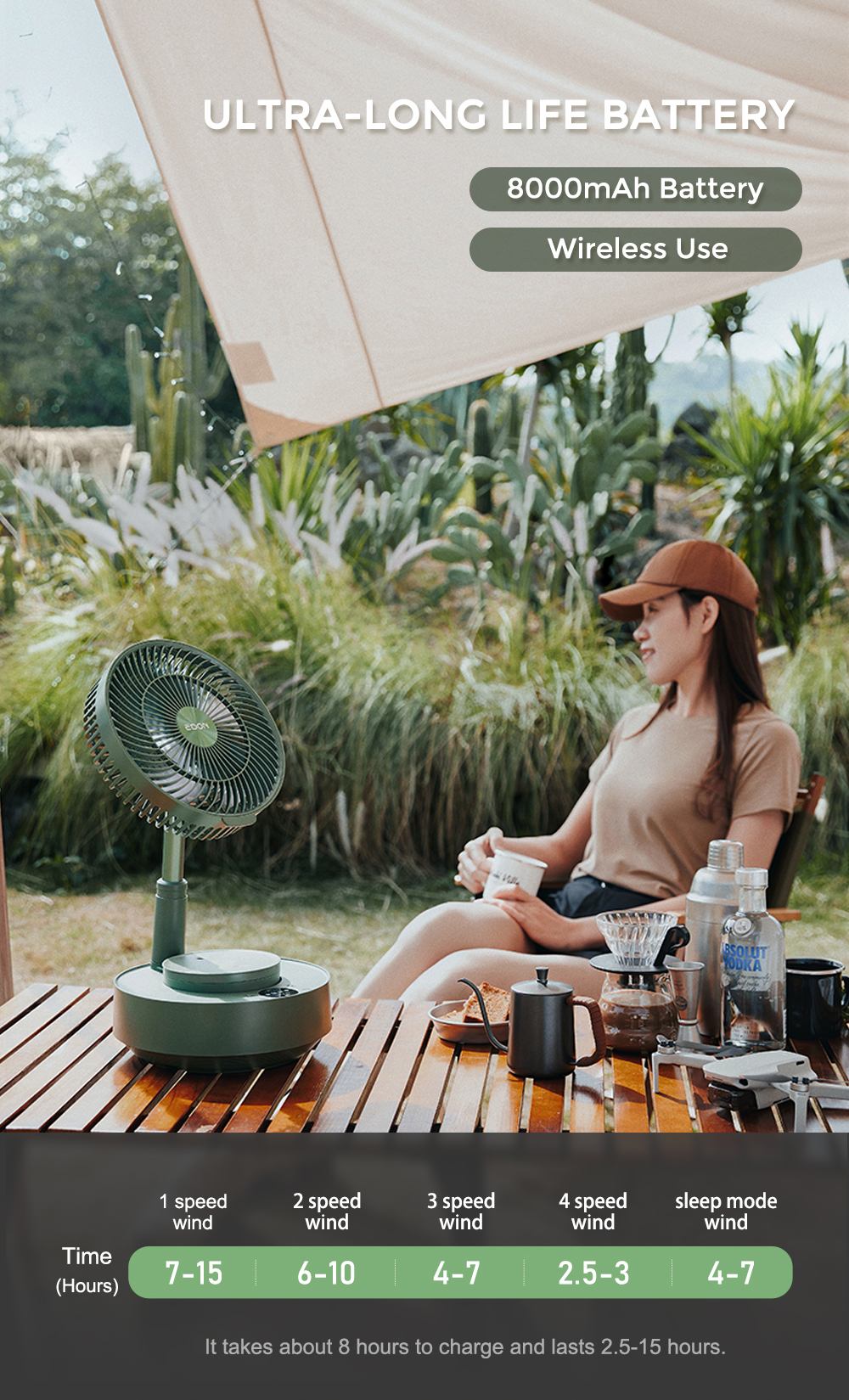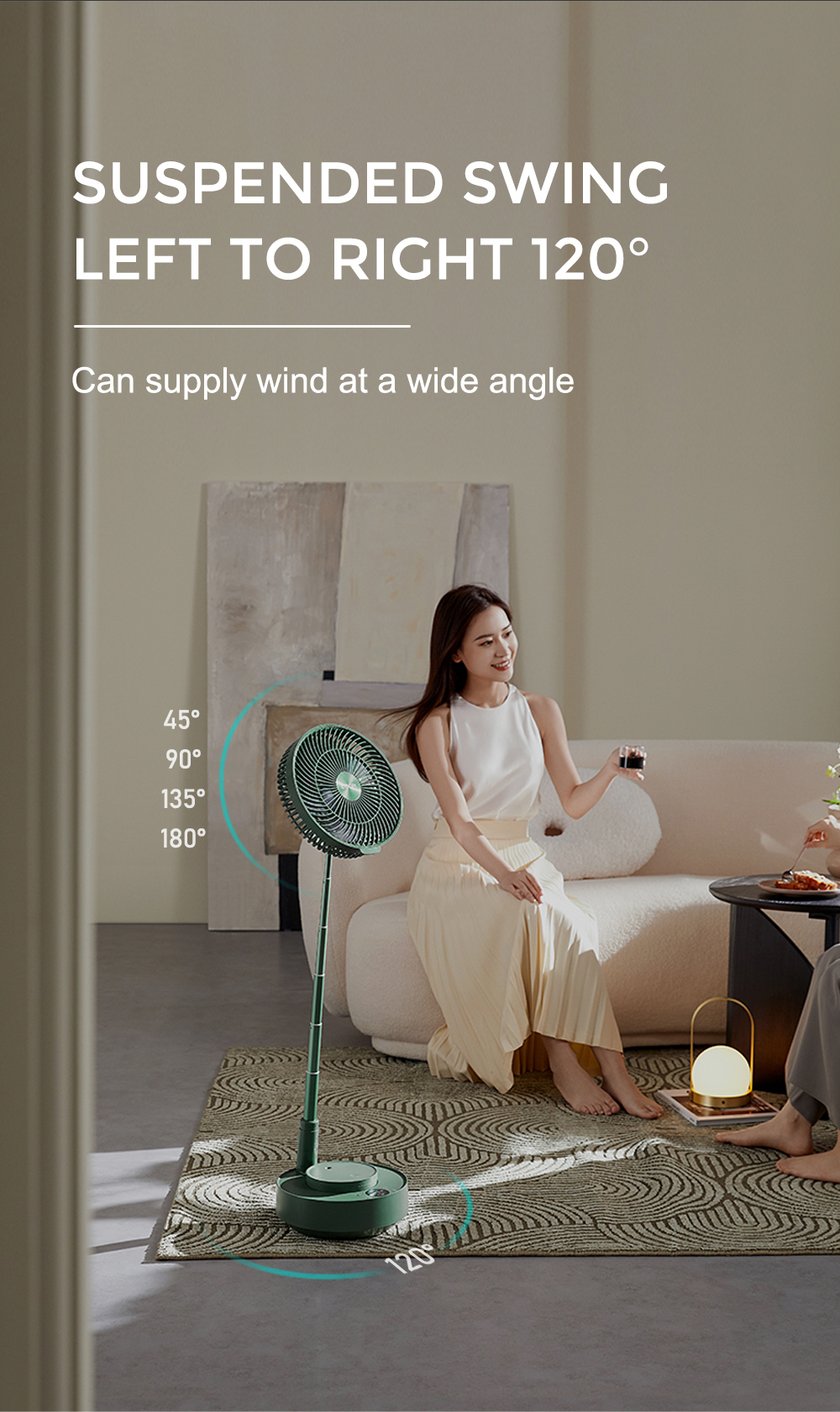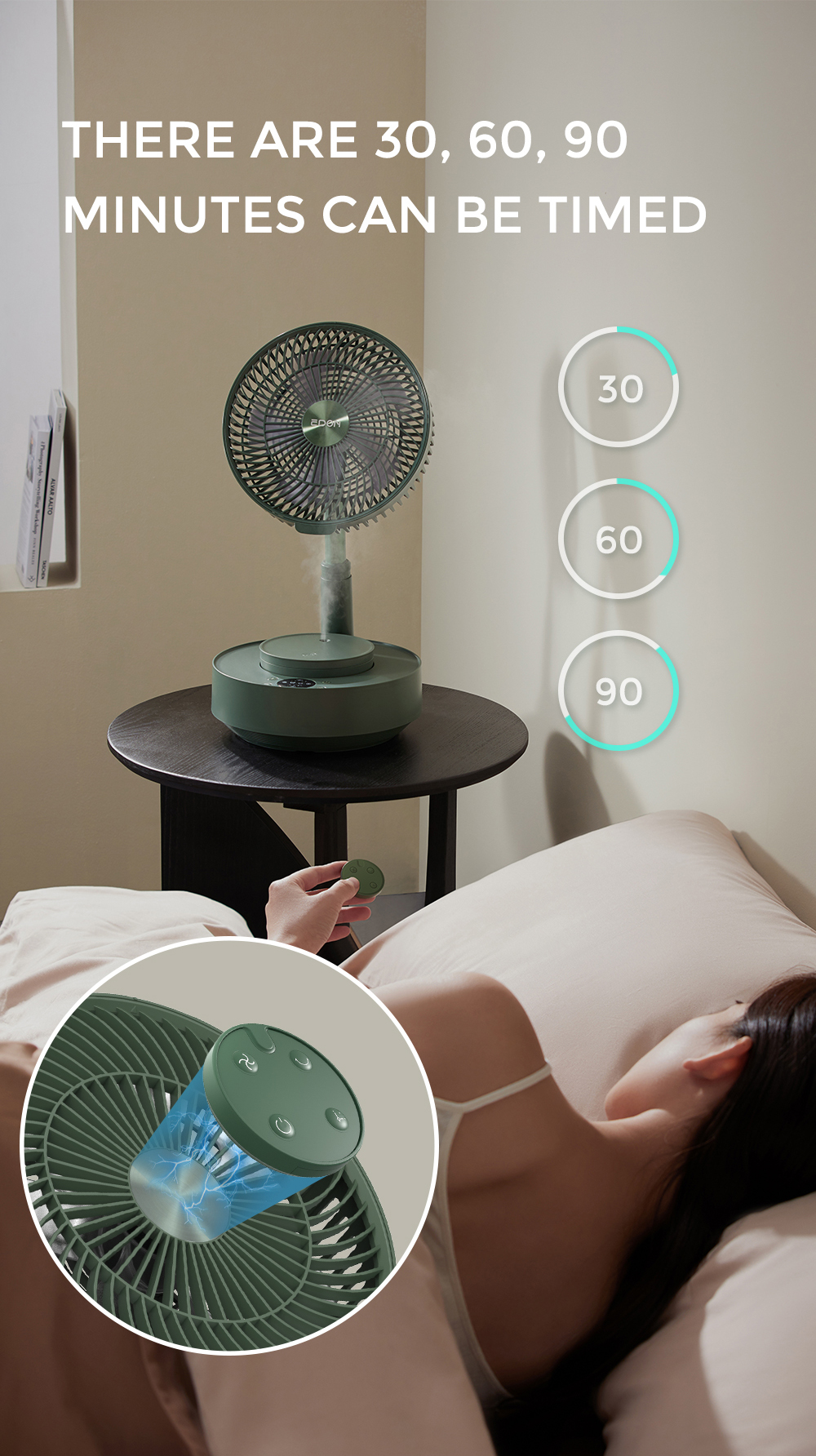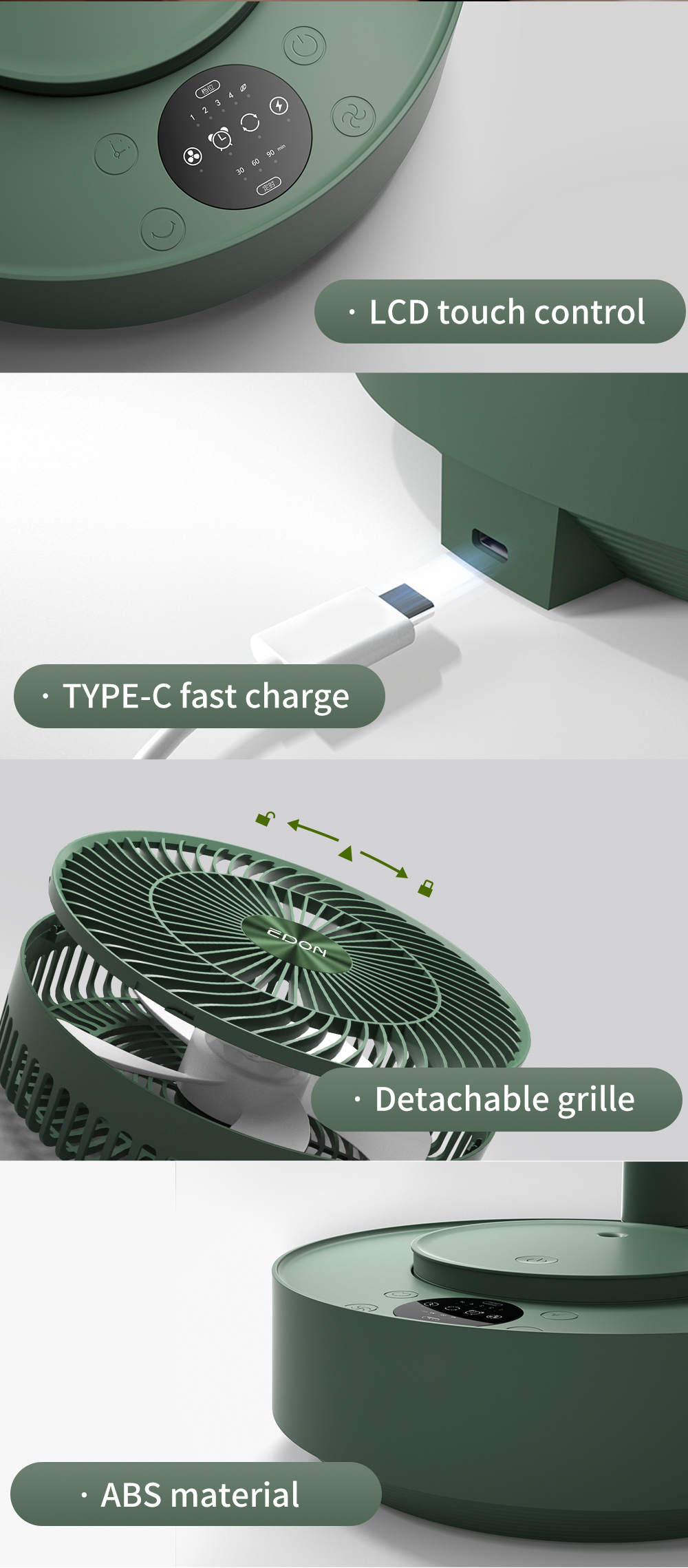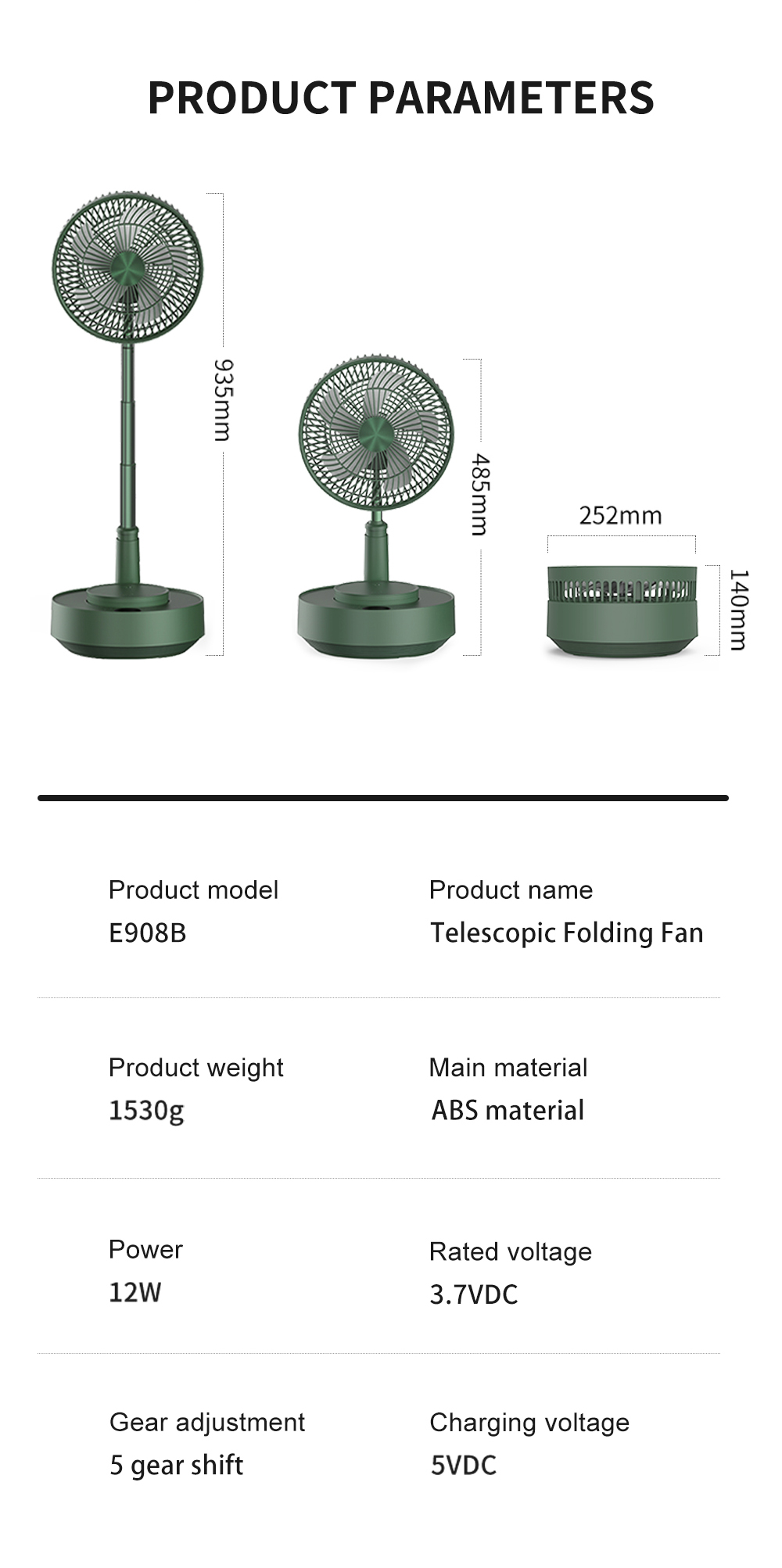 Design:
1,This is a telescopic tube circulation fan. The height can be adjusted freely. It can be a table fan or a stand fan.
2,Classic white and dark green are available in two colors.
3,The fan is designed with a telescopic tube, which does not need to be disassembled, folded for storage, and does not take up space.
Feature:
1,The height of this fan can be adjusted freely, the head can be adjusted back and forth 180°, and it can float and rotate 120° left to right.
2,It has 5 wind speed gears and 5 wind modes, whether breeze, strong wind,or natural wind can be switched at will.
3,With magnetic remote control, you can use remote to control the fan.
4,With two power supply modes:Type-c charging and power supply , built-in 8000mAh large-capacity battery. It can work 1.5-15 hours after 8hs fully charged.
5,With a timer function, you dont need to be afraid of catching a cold at night.
6,It can be used wirelessly and can be carried around, such as libraries, classrooms, meeting rooms, etc. It is also a good camping partner.
7,The detachable front fan cover is easy to clean. It can be cleaned at any time after use, and the operation is simple.