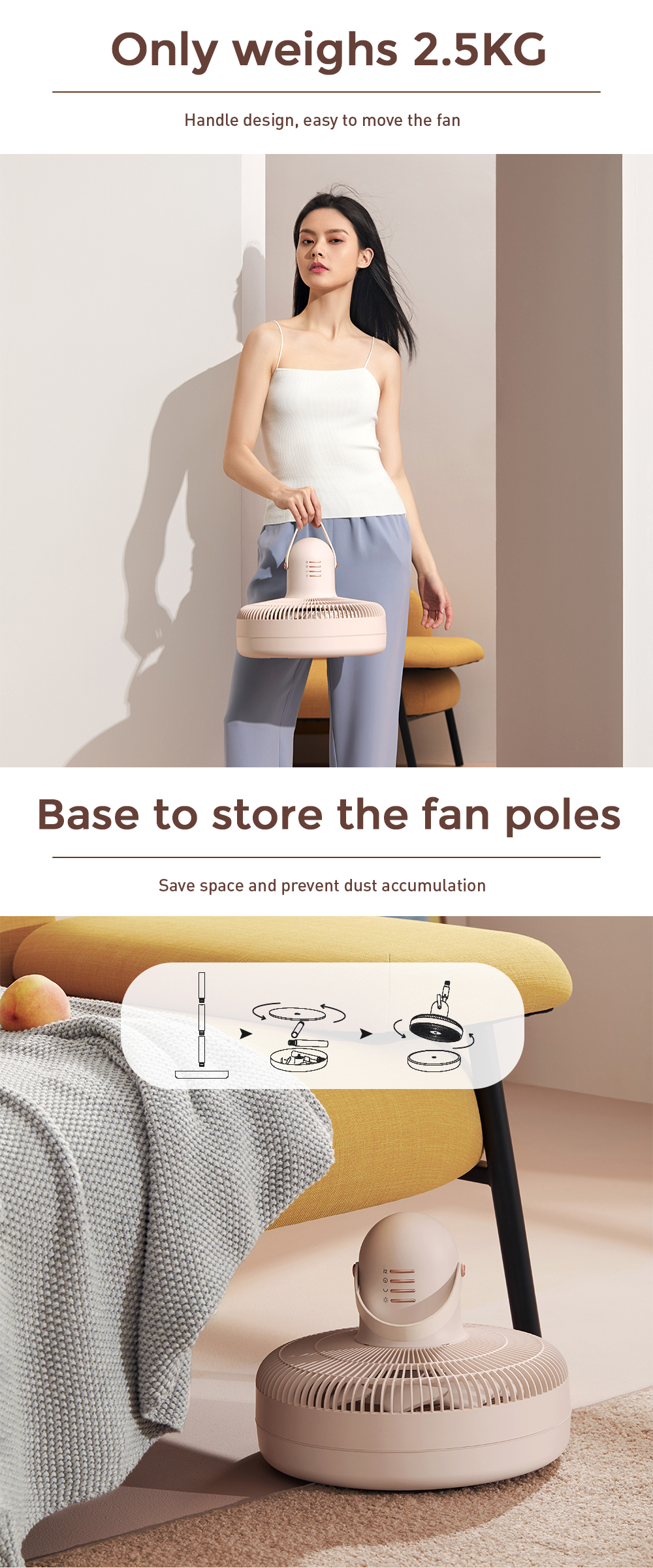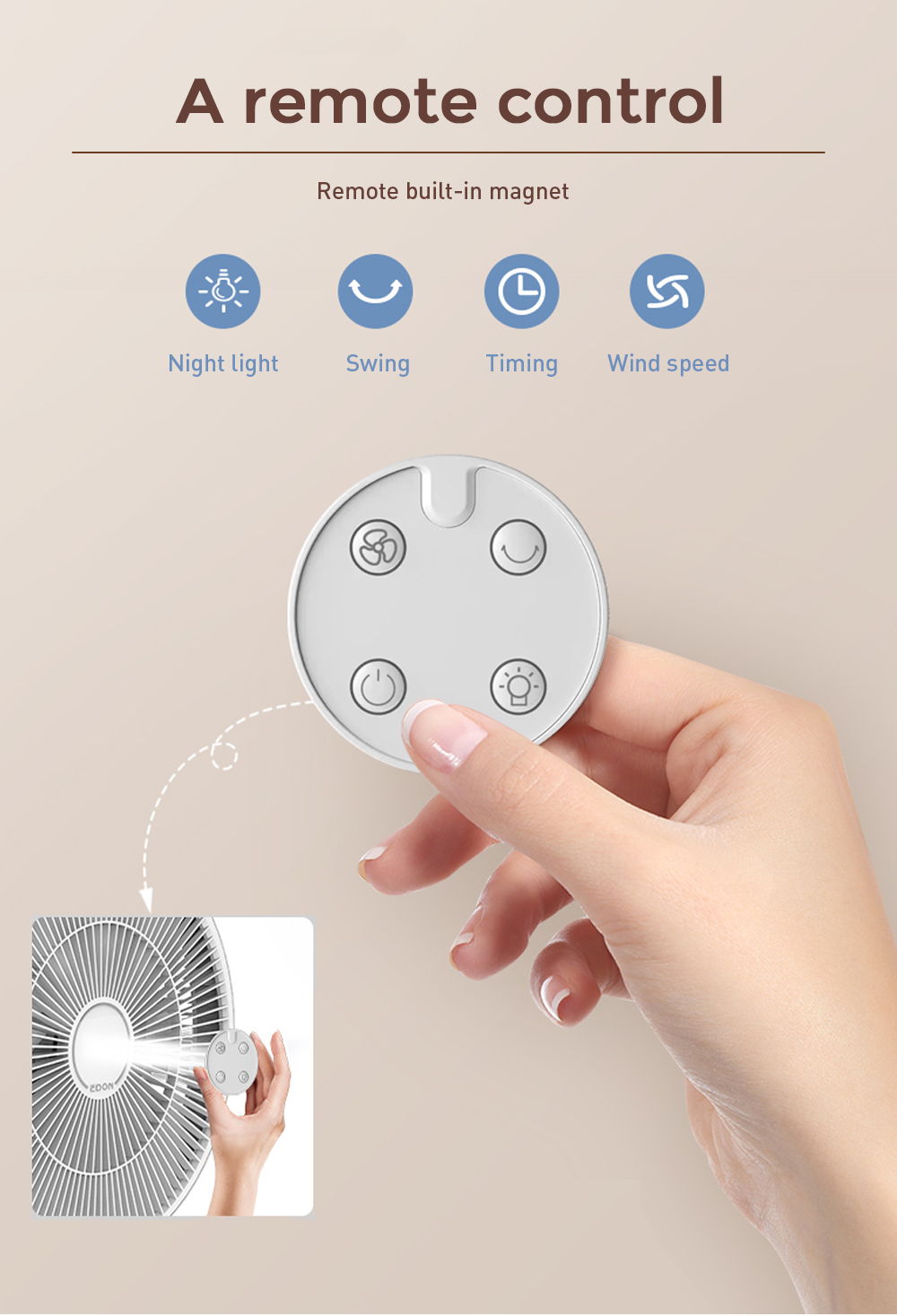 Design:

1,This is a newly designed floor circulating fan, which breaks through the design and function of the traditional floor fan. I believe you will fall in love with this fan too!
2,There are two colors of the fan which are white and pink, which are popular among women.
3,The inner 6 outer 10 double-layer fan blades create a delicate and expansive soft wind. Keep blowing, and you won't feel uncomfortable.
4,The LED display and handle design is elegant and fashionable.
5,The detachable support rod can switch between stand fan or table fan at will. The height of the fan can be adjusted freely. It is convenient to store the fan. It is a must-have product in the home.
Feature:
1,Not bound by wires. Built-in 3 lithium batteries 2000mAh*3, It can continuously work for 9hs after fully charged.
2,This fan can manually shake the head up and down 90° and 30°, 60°, 90°, 180° automatic horizontal swing angle.
3,It has 4 wind speed gears and 4 wind modes, which is energy-saving and quiet.
4,Low speed with quite and soft wind (35dB)-low noise for night use.
5,Magnetic remote control allows you to remotely control fan speed, timing, night light and head swing.
6,A floor fan with a small night light can be illuminated at night.
7,With a timer function, you dont nedd to be afraid of catching a cold at night.
8,The detachable front fan cover is easy to clean. It can be cleaned at any time after use, and the operation is simple.